Monster Mini Golf
Brandon, FL
Location
Contact
Regular Hours
Pricing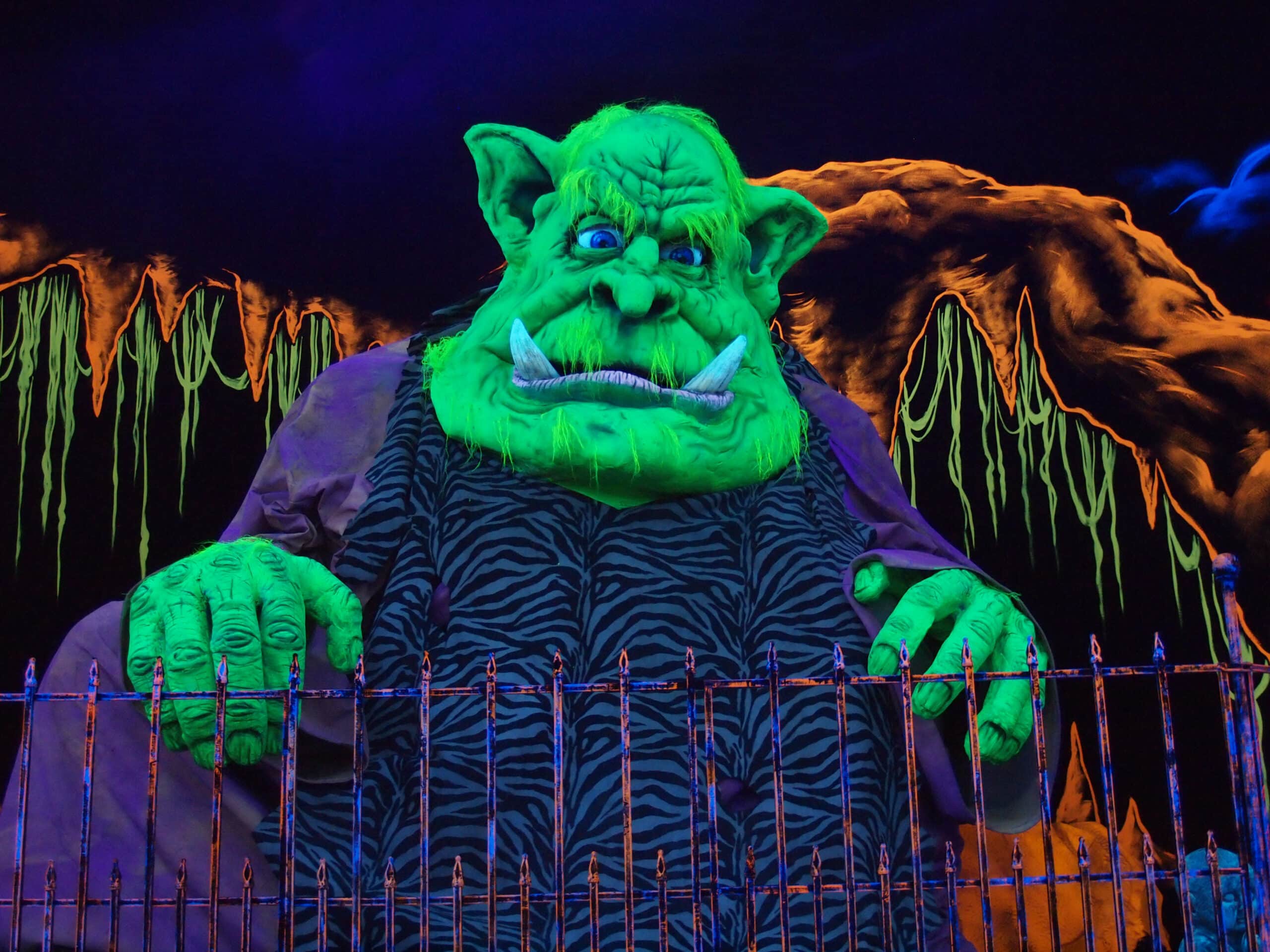 Mini Golf Pricing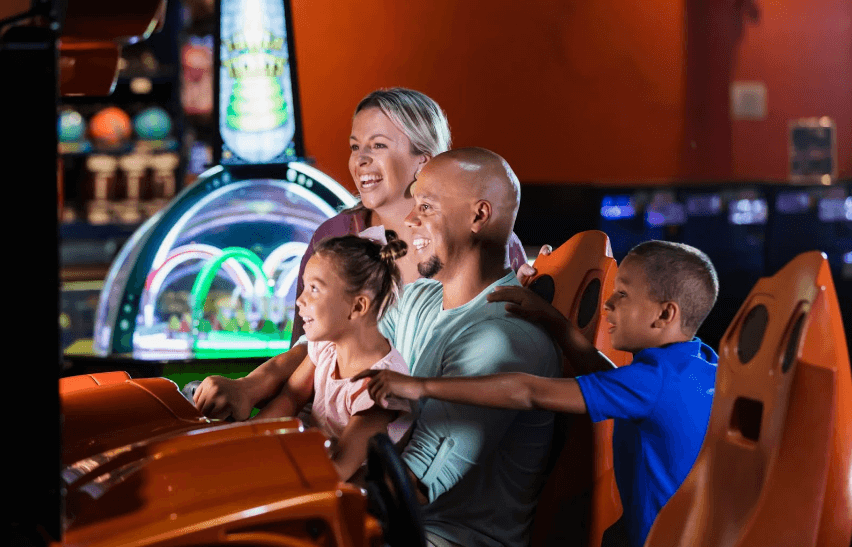 Attractions Combinations
Arcade Bonus Deals
Purchase Attractions Online
Looking to pre-purchase Attractions Combinations or Arcade Game Play before you head up for fun? We've got you covered!
Our Monsters are Social!
Follow us on social media today in order to stay connected to all deal, events and updates!
Join the club and stay connected!!
Join our Email Club today and receive up to 40% OFF your first visit!
Attractions at Monster Mini Golf Brandon, fl
Events
Looking for something unique and fun to entertain and invigorate your friends, family or co-workers? If so, look no further than Monster Mini Golf!
MONSTER MINI GOLF BRANDON , FL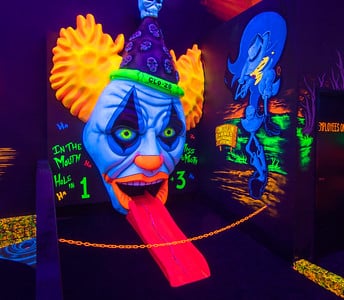 A spooktacular good time has been something Brandon, FL, sadly lacks. However, that will not be the case for much longer! Learn more about Brandon, FL's upcoming Monster Mini Golf location by contacting brandon@monsterminigolf.com and discover what you didn't know you were missing.
Monster Mini Golf in Brandon, FL, presents a one-of-a-kind monster-themed entertainment center that guarantees endless fun for everyone. From families to groups of friends seeking a memorable adventure, Monster Mini Golf caters to all. You won't want to miss this electrifying world, complete with an enthralling arcade, mind-bending laser maze, and a touch of classic bowling.
Contact our team for any questions you may have about Monster Mini Golf.
Mini golf
Monster Mini Golf isn't your typical miniature golf course. Step into this otherworldly realm where spooky monsters lurk around each corner, ready to add an element of surprise at every hole. With elaborate and creatively designed obstacles, this monstrous mini-golf course is bound to challenge both your putting skills and imagination. Get ready to navigate through fog-filled rooms, eerie graveyards, and haunted castles as you embark on an unforgettable indoor mini-golfing adventure.
Arcade
Do you have a competitive streak? The arcade section at Monster Mini Golf has you covered! After your exhilarating golfing endeavor, immerse yourself in endless arcade possibilities. From classic retro games to state-of-the-art gaming experiences, this arcade has something fun for all ages. Challenge your friends to a race in a virtual car, test your accuracy with basketball shots, or showcase your gaming prowess on the latest consoles. Whatever your game of choice, you're guaranteed a monstrously good time at Monster Mini Golf.
Laser maze
Test your stealth and agility in Monster Mini Golf's labyrinth of laser beams! Expert coordination and rock-solid footing are necessary to navigate the twists and turns of our laser maze successfully. Immerse yourself in a mysterious space, and as the room fills with neon lights and fog, you'll need to twist, dodge, and crawl your way through a web of laser beams. Channel your inner spy or superhero as you test your speed, agility, and problem-solving skills in this intense and captivating challenge. Take up the challenge alone or compete against friends to race against the clock and emerge victorious!
Bowling
Are you on the hunt for 'bowling near me?' You're in luck! Head over to Monster Mini Golf's bowling alley. Enjoy the traditional joy of bowling with a unique twist. Decorated with monstrous themes, this is no ordinary bowling alley. With an enchanting glow-in-the-dark ambiance accompanied by neon glowing pins, this experience adds a touch of magic to your game. Whether you're a bowling pro or a beginner, enjoy some friendly competition and strike down those pins amidst the ghoulish atmosphere.
Monster Mini Golf, complete with arcade games, laser maze, and bowling, is a one-stop destination for a thrilling adventure. From the captivating mini-golf course filled with imaginative obstacles to the adrenaline-pumping laser maze and the classic bowling alley with a supernatural twist, our ultimate entertainment center caters to all ages and guarantees an unforgettable experience. So gather your friends, family, or colleagues and dive into this supernatural world for a spine-tingling adventure you won't soon forget!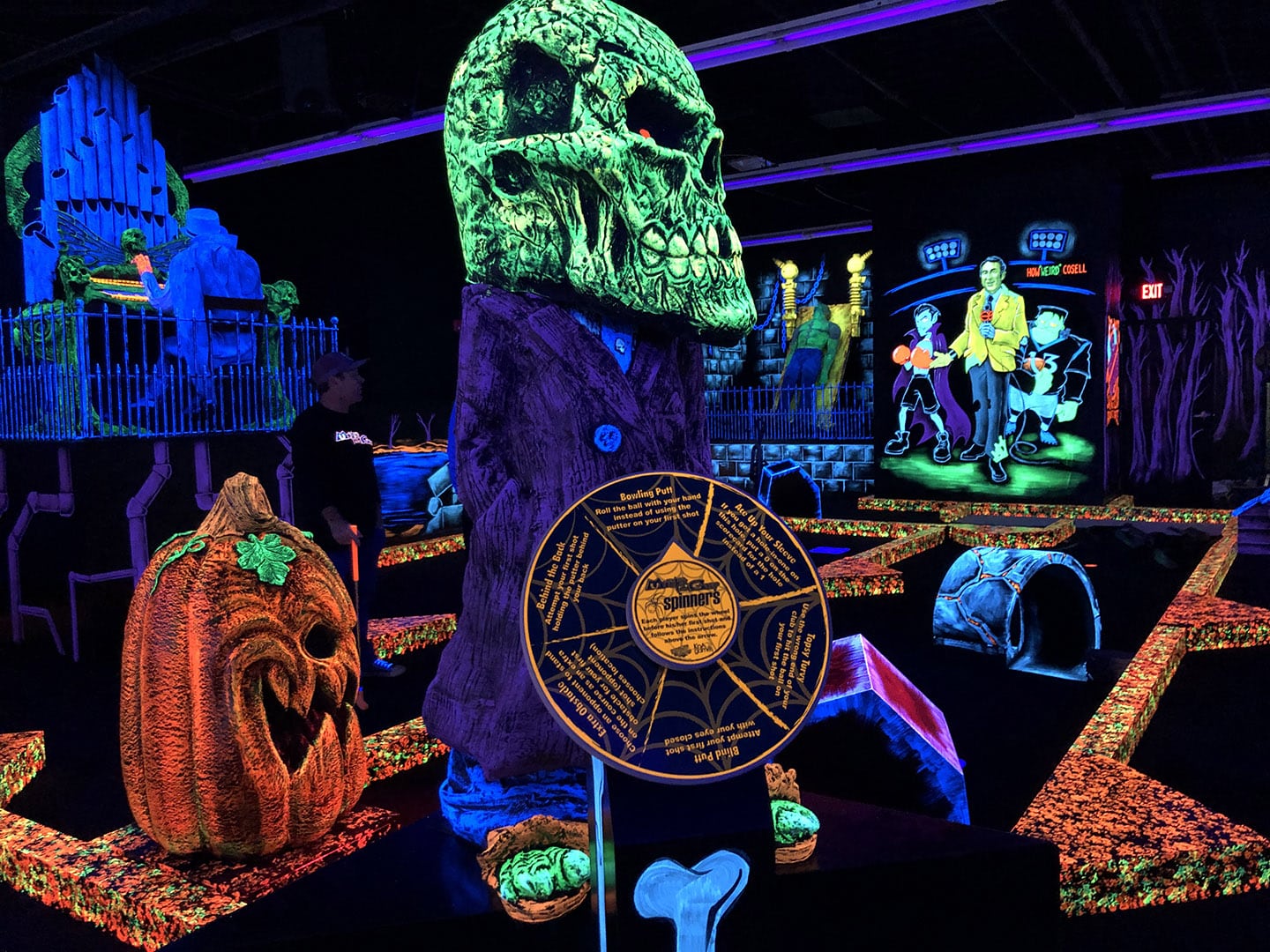 For any additional questions, please get in touch with our Monster Mini Golf staff; we'll be happy to help answer!