Laser Maze
Our laser mazes provide humans with a unique physical activity-based experience that encourages creativity, problem-solving, and teamwork. It is an excellent way to engage the mind in low-impact exercises that strengthen focus, balance, and coordination while providing plenty of fun for all ages!
EXPERIENCE THE FUN OF Monster Mini Golf® Laser Maze
Imagine entering a mysterious room with music, lighting effects, and dynamic laser beams blocking nearly all paths of travel! Easy to learn, but impossible to master. Our immersive laser maze attraction challenges humans to think strategically and harnesses your inner ninja as you test your reflexes and agility while racing against time through a dense field of laser beams.
Up for the challenge? The laser maze is a timed event, meaning the lower the time, the better your score will be. Will you escape fast enough to make it to the Top 10 of our Monstrous Leaderboard, or will you be left lost in the lasers?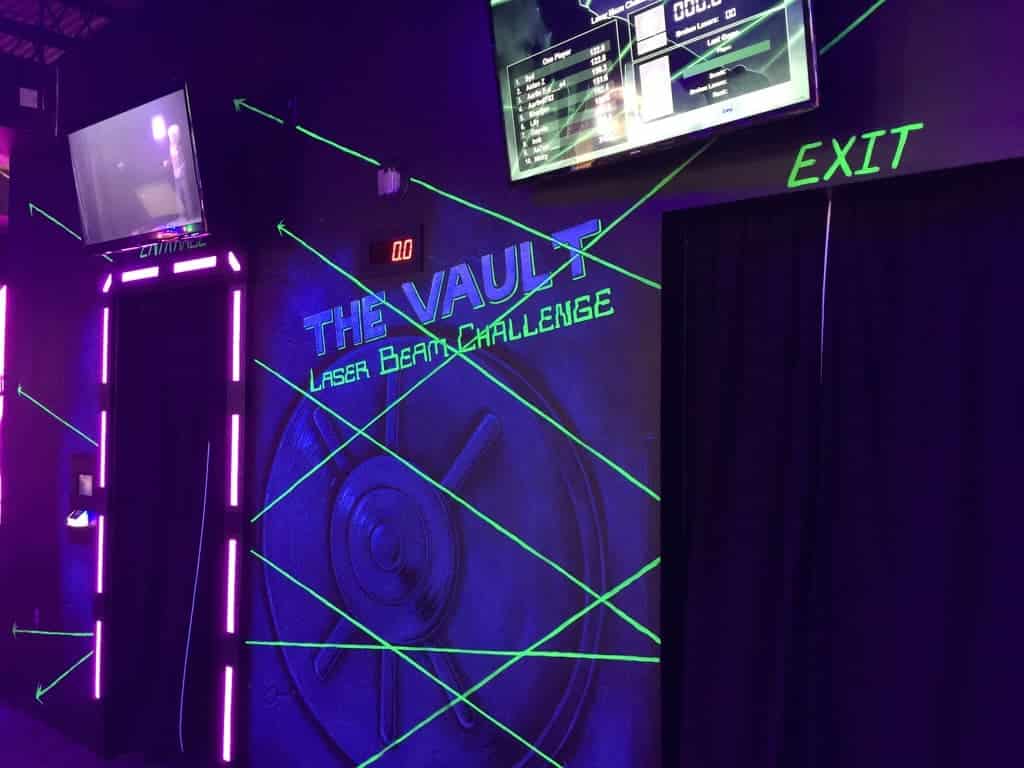 How to Play Laser Maze
Playing Laser Maze is simple, and it's a great way to have fun, while competing, with family and friends. First, you'll need to find out if your local Monster Mini Golf® offers the Laser Maze Attraction. If so, playing is easy.
Purchase an Arcade Game Cards or an Attractions Combination – card value can be used to play Laser Maze.
Swipe your Arcade Game Card on the Game Card Reader attached to the Laser Maze Attraction.
Select your game play of choice:

Laser Maze Challenge – this is a skill game where you dodge laser beams (going over or under them) to hit targets and race against a clock. Younger children may have difficulty with this version.
Beam Buster – this is a skill game where you knock down as many laser beams as you can within a certain period.

Choose your skill level,
Enter the maze and begin your game.
Overall, Laser Maze is a fun, competitive, and active game that's perfect for any age group. So, if you're a beginner or an experienced player, head to Monster Mini Golf® and experience this unique attraction.
Laser Maze Birthday Party Fun
If you're looking for a unique and exciting way to celebrate your child's birthday party, consider adding the Laser Maze attraction to your Monster Mini Golf® Birthday Party Package. With our variety of party packages, Monster Mini Golf offers a unique Laser Maze and Mini Golf experience perfect for children's birthday parties.
When the kids are done playing Laser Maze, they can continue the party with a range of fun activities, including:
Monster Mini Golf®
Arcade Play
And much more!
Check your local Monster Mini Golf® location for more details.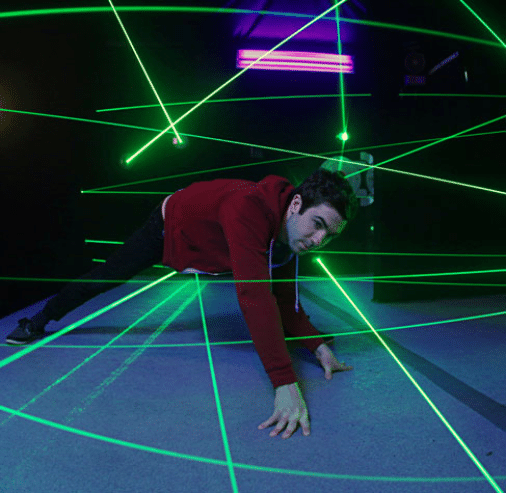 Our Monstrous Mission
Our monstrous vision is to provide all of our human guests, no matter their age or how tasty they look, with the most affordable, unique, engaging, and fun experience and entertainment for the entire family. Monster Mini Golf® is the perfect destination when you are looking for one-of-a-kind unique, and original entertainment. 
Learn more about our locations and book your monstrous event today.