Monster Mini Golf
Stafford, VA
Location
Contact
Special Hours
Christmas Eve: 10am – 6pm
Christmas Day: Closed
New Year's Eve: 10am – 6pm
Hours
Monday - Thursday

:

12pm - 9pm

Friday - Saturday

:

12pm - 11pm

Sunday

:

12pm - 9pm
Pricing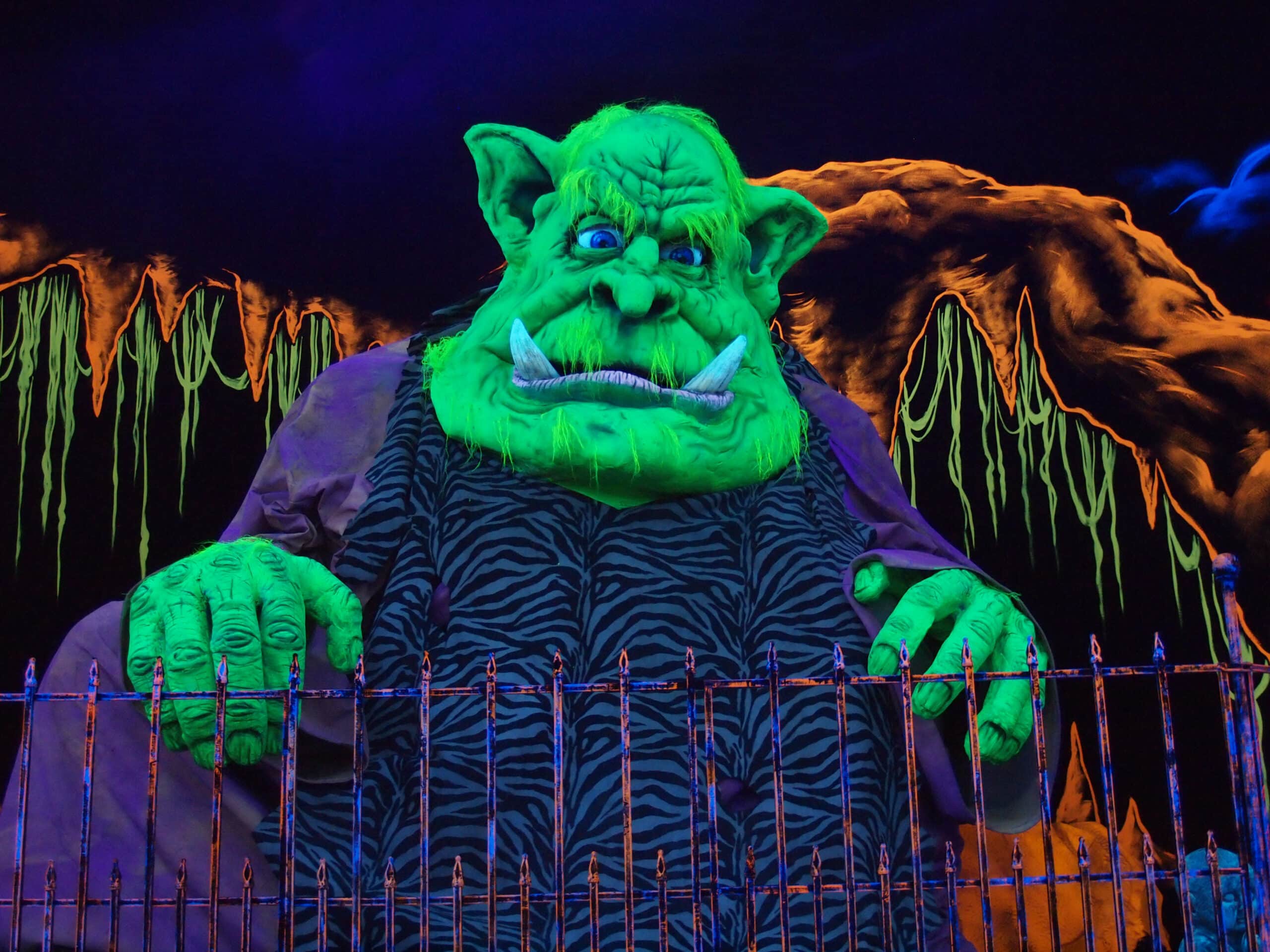 ATTRACTIONS PRICING
MINI GOLF

Little Monsters – $12.00
Big Monsters – $14.00
Seniors, Military, College Students – $11.00 (With valid ID)

MINI BOWLING
LASER MAZE
VIRTUAL REALITY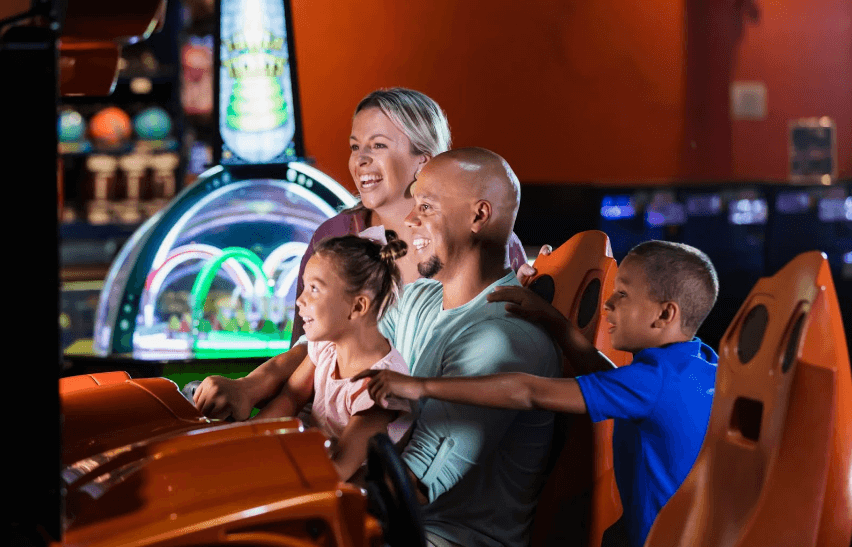 ATTRACTION CombinationS
Purchase Attractions Online
Looking to pre-purchase Attractions Combinations or Arcade Game Play before you head up for fun? We've got you covered!
Our Monsters are Social!
Follow us on social media today in order to stay connected to all deal, events and updates!
Join the club and stay connected!!
Join our Email Club today and receive up to 25% OFF your first visit!
AVAILABLE Attractions at monster mini golf stafford
MONSTER MINI GOLF IN STAFFORD: THE ULTIMATE MINIATURE GOLF EXPERIENCE
The days of boring, lackluster mini golf are over. It's time to take it to the next level with the ultimate miniature golf experience. Monster Mini Golf combines creative designs, fun obstacles, and challenging holes. To be the ultimate miniature golf destination, the course must include a variety of holes, from ones that require precision putting skills to long shots across obstacles and those oh-so-tricky bank shots everyone dreads but loves at the same time. The greatest mini golf courses will offer a memorable experience for everyone involved — no matter your age or skill level.
Swing Into Adventure At Stafford's Mini Golf Destination
Monster Mini Golf in Stafford offers the ultimate mini golf experience for all ages. Swing into adventure with your family and friends with an exciting game of indoor mini golf in Stafford! The courses feature expertly designed holes that are sure to test your skills and keep everyone entertained. Each hole at Stafford's Monster Mini Golf provides a unique and exciting experience with obstacles, fun features, and out-of-this-world aesthetics. Monster Mini Golf is sure to be the ultimate game of miniature golf near you!
Fun For The Whole Family
Monster Mini Golf in Stafford guarantees a fun outing for the whole family. Featuring a creative monster-themed design with glow-in-the-dark details, the course provides visual excitement and fun. The staff is accommodating and friendly, wanting to ensure everyone is having a memorable time. Monster Mini Golf doesn't just offer mini golf to keep the family entertained. The facility also offers a vast array of arcade games, laser maze, virtual reality, and bowling. There is endless fun to be had at this destination, making it the perfect choice to hold birthday parties and group events the whole family will love!
Out Of This World For Your Friends And Family
Black lights and neon colors will envelop you during your mini golf game. This unique glow-in-the-dark attraction features 18 holes that will get the excitement going for your friends and family. Our amusing and wacky monsters are interactive and can be found at every turn. They talk and wiggle and provide an out-of-this-world experience everyone can enjoy. Get silly and enjoy this ultimate game of mini golf!
Book Your Birthday Or Special Event Today
Looking for a unique and exciting way to celebrate your birthday or special event? We have the destination for you. Monster Mini Golf in Stafford is the perfect place for any special occasion. Glow-in-the-dark courses, monster-themed decor, and a variety of things to do make it a party for everyone. Friendly and professional staff are ready and dedicated to ensuring your special event is a monstrously big success, from helping you choose the party package that's right for you to making sure your big event runs smoothly from start to finish. Hosting an unforgettable birthday or special event is a piece of cake at Monster Mini Golf in Stafford. Book your birthday or special event today!
Arcade Games, Bowling, And More
Join the fun of not just miniature golf but arcade games, bowling, and more. Raise your personal stats with a game or two of monstrously fun bowling. Shorter lanes and lighter balls are available for the little ones ready to jump in on the excitement, making this location a truly fun location for everyone. Practice your stealthy spy moves with a state-of-the-art laser maze. Or lose yourself in a virtual reality experience like no other. Monster Mini Golf in Stafford offers hundreds of new and classic arcade games for the enjoyment of the entire family. With so much to do, how could you not run to Monster Mini Golf and get in on the excitement?
What To Look For In A Stafford Miniature Golf Course
No one wants to waste their time and hard-earned money on a run-of-the-mill mini golf course. Where's the fun in that? You should look for a miniature golf course that offers unique and interactive decor, varying levels of difficulty, affordable prices, and multiple forms of entertainment. Monster Mini Golf in Stafford has everything you should look for in a miniature golf course!
Monstrous Fun With Mini Golf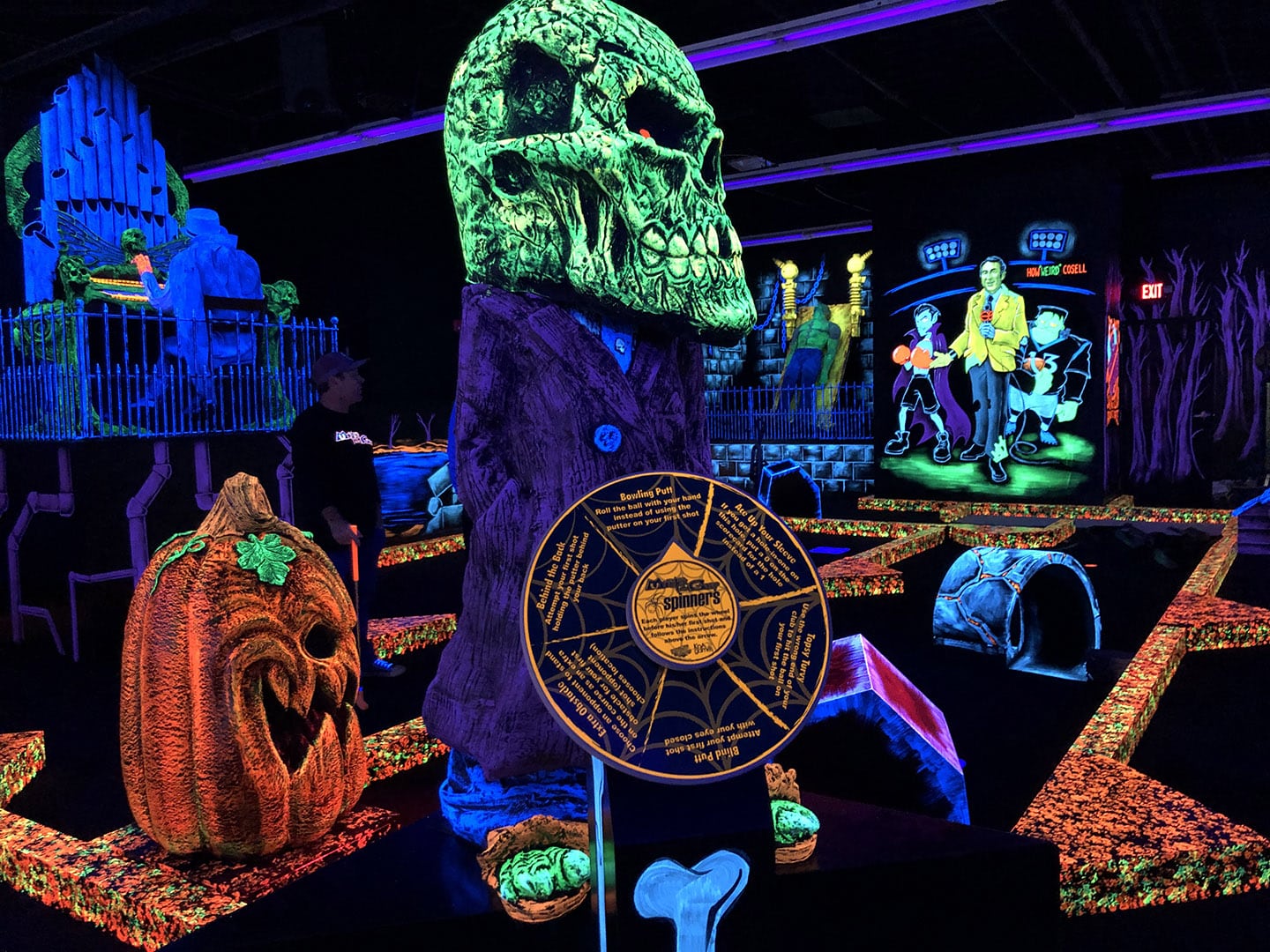 A fun-filled adventure for friends and family is right around the corner at Monster Mini Golf in Stafford. Whether you're throwing a birthday party, hosting a special event, or just looking for a good time, Monster Mini Golf caters to the special needs of all of our valued customers. Our friendly staff is ready to help make your time at this location one to remember. From mini golf to bowling, arcade games, and virtual reality, Monster Mini Golf in Stafford has attractions to fit anyone's idea of fun!
Check out our Monster Mini Golf hours of operation and available attractions for your next outing! Book your mini golf adventure today!