Monster mini golf
Fun For the Whole Family
It happened late one night in 2004… in the small quiet town of Danielson, Connecticut. While their neighbors slept, Christina and Patrick Vitagliano, a seemingly normal couple, sat at their kitchen table and brainstormed their next business opportunity. After hours of penciled ideas and eraser shavings, they landed on one of the most Frightening (yet ridiculously FUN) Family Entertainment ideas ever perpetrated on the American People…Monster Mini Golf®!
This version of Mini Golf would be different…and we mean DIFFERENT than ANY other Miniature Golf or Family Entertainment venue that anyone has ever seen. It will be uniquely dedicated to the sheer enjoyment of humans of all ages… FUN?!
And just like that, mini golf was moved indoors and under the glow of blacklights… thus, the Millennium Falcon of Miniature Golf and Family Entertainment was born!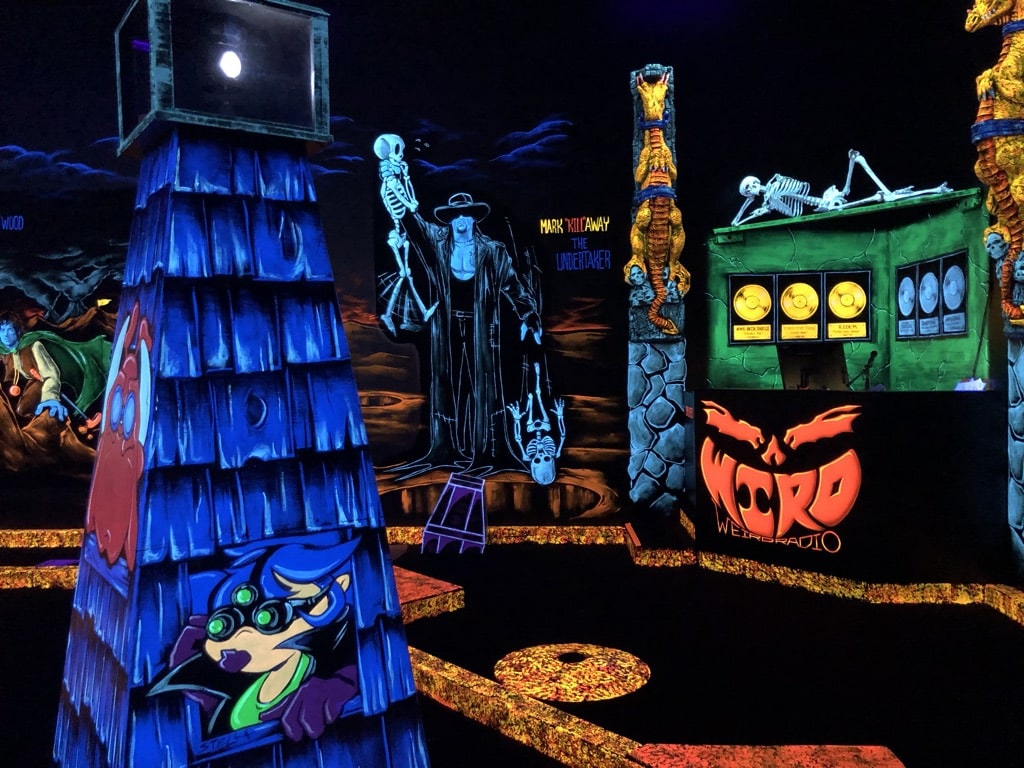 OUR FACILITY
Our glow-in-the-dark mini golf Courses are populated with animated "Monsters" of international theme quality, they move, talk and at times tell silly jokes. The blacklights bring to life worldclass hand-painted, locally inspired artwork depicting sites and symbols unique to each location to give local flavor. All of this creative engagement, coupled with popular music, disco balls, moving concert lighting and on course games and entertainment make us a must-see experience in any town!
oUR ATTRACTIONS
Activities marked with a * are location dependent. Check out the location nearest you to see all available attractions!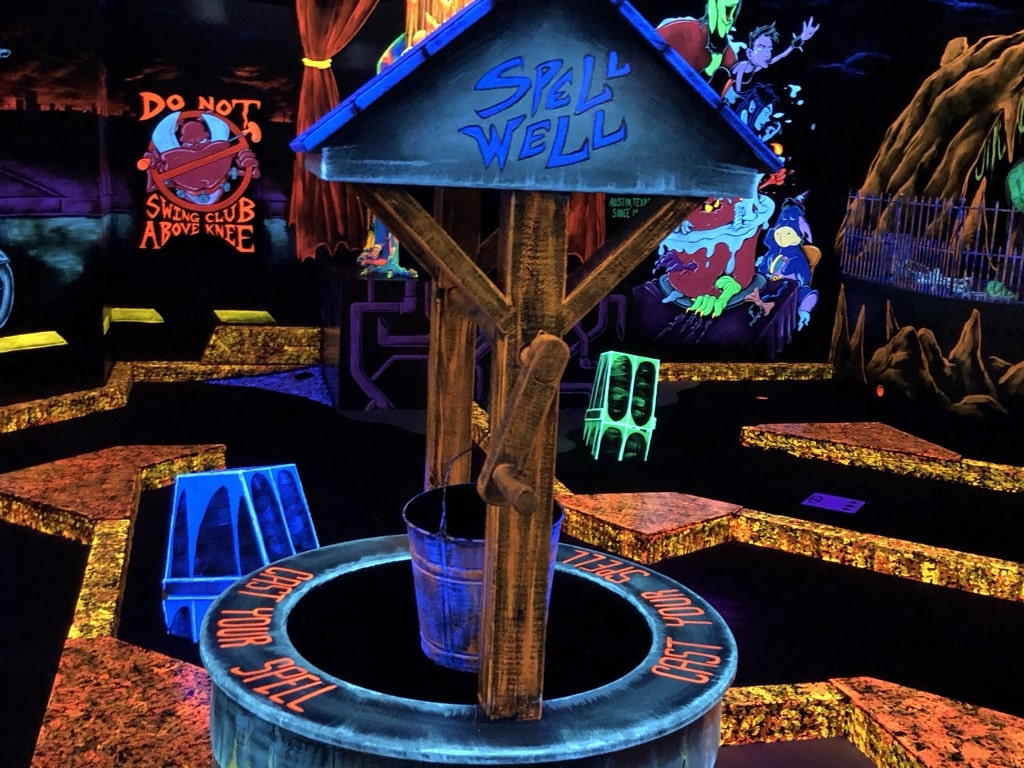 OUR EXPERIENCE
Our product is Guest Experience; Miniature Golf just happens to be the vehicle used to deliver it! The sole goal of Monster Mini Golf® is to provide a wide variety of affordable experiences in a fun, family-friendly, alcohol-free atmosphere. Age-appropriate Guest Experience is our product and memorable family entertainment are our top priorities. Mini Golf is for Everyone!
MONSTROUS MISSION
"Our vision is to provide every guest – whether they're 5 or 95 – the most unique, affordable, engaging, and FUN family entertainment option! We aim to break the mold on how miniature golf, and family entertainment in general, is viewed and experienced. With over 30 centers and growing, Monster Mini Golf is your go-to destination for one-of-a-kind family entertainment!"
– Christina Vitagliano, CEO/Founder