Monster Mini Golf
San Antonio, TX
Location
Contact
Hours
Monday - Thursday

:

2pm - 9pm

Friday

:

2pm - 10pm

Saturday

:

12pm - 10pm

Sunday

:

12pm - 8pm
Pricing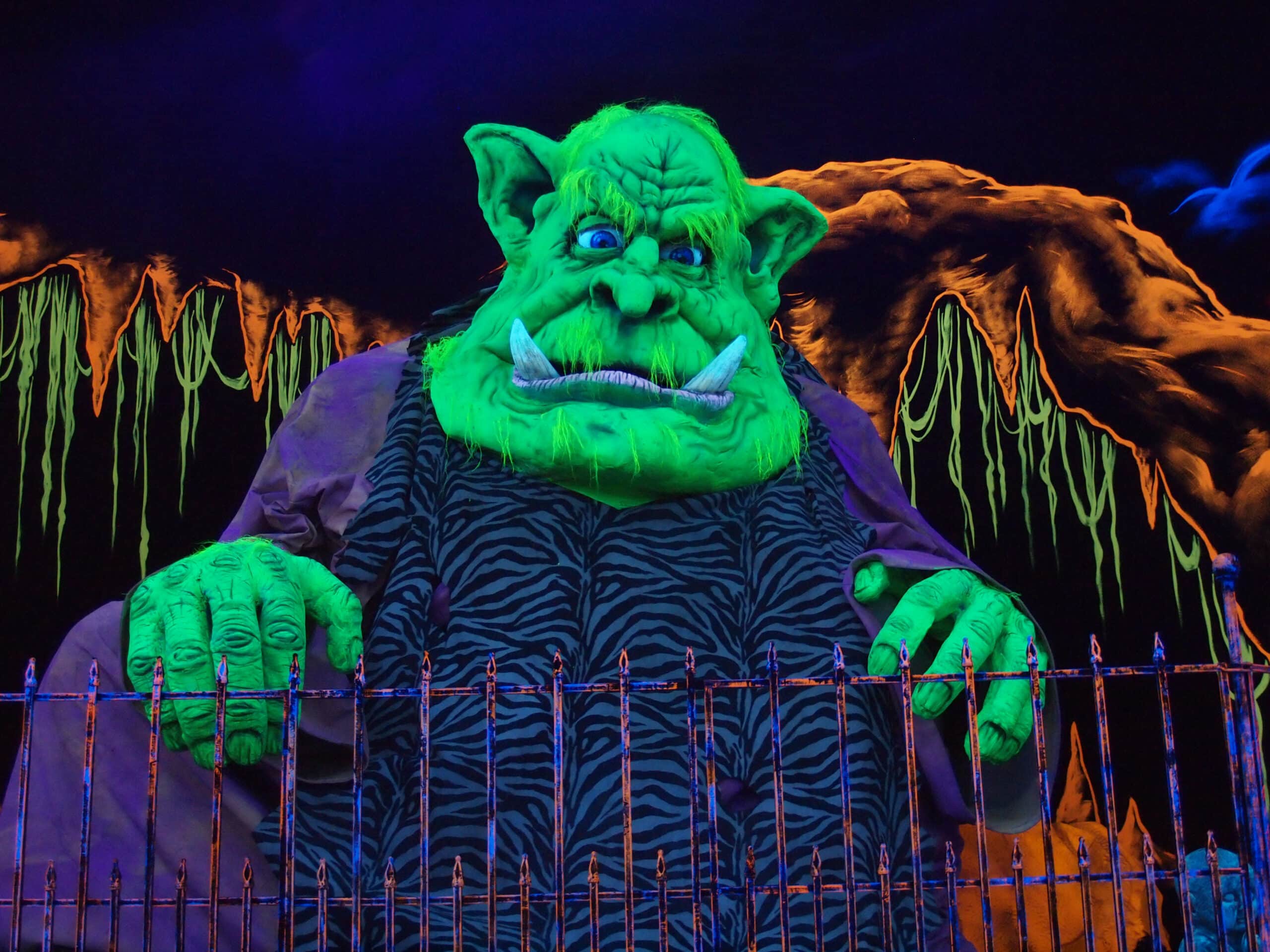 ATTRACTIONS
MINI GOLF

Little Monsters – $11
Big Monsters – $13
Seniors, Military, College Students: $10.00 (With valid ID)

LASER TAG

Single Game – $7.00 per player
Two Games – $12.00 per player

LASER MAZE
HOLOGATE (VR)

Single Game – $6.00
4 Players – $20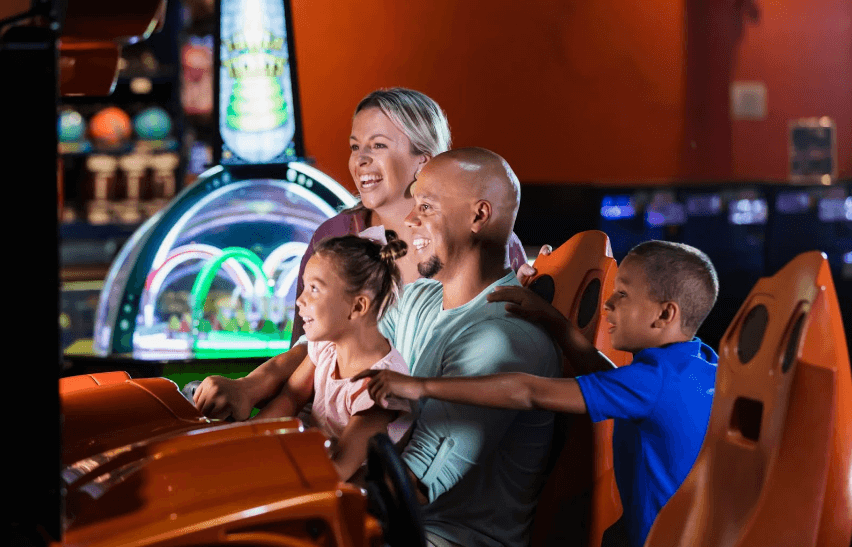 ATTRACTION Combinations
Purchase Attractions Online
Looking to pre-purchase Attractions Combinations or Arcade Game Play before you head up for fun? We've got you covered!
Our Monsters are Social!
Follow us on social media today in order to stay connected to all deal, events and updates!
Join the club and stay connected!!
Join our Email Club today and receive up to 25% OFF your first visit!
Attractions at Monster Mini Golf San Antonio, tx
Tee Off At San Antonio's Premier Mini Golf Destination
Looking for a fun and exciting activity for your family outing in San Antonio, TX? Then look no further than Monster Mini Golf San Antonio. Whether you're a seasoned pro or a casual mini golfer, this course is a blast for all. There is no shortage of mini golf courses in San Antonio, but none of them compare to the thrills available at Monster Mini Golf.
Even better, it's an indoor course so you can enjoy a round no matter the weather. This exciting destination in San Antonio is full of themed challenges and excellent design. If you're trying to find the best way to spend your afternoon, there's no need to search for mini golf near me; just head over to Monster Mini Golf San Antonio for all the entertainment you can imagine.
Want to know more about Monster Mini Golf and what you can expect when you visit? From the intricate design of our course to an exciting arcade and delicious cafe – Monster Mini Golf has it all. The following is an inside look into one of the best mini golf courses in the area. Keep reading to find out all you need to know about the game of mini golf and our unique facilities.
Mini Golf Is A Blast For The Whole Family
Our monster theme adds a fun and unique twist to the classic game of mini golf, making it even more exciting for kids. This activity is perfect for parents looking to have a bit of fun with their children and create special memories together. Take your little monsters to the mini golf course and watch them have a blast.
Old or young, there is fun to be had all around Monster Mini Golf. Our blacklight, neon indoor mini golf course has no shortage of excitement. Scattered throughout the course are our silly, interactive animated monsters and immersive artwork.
We also offer unmatched pricing for our activities. If you're wondering about the Monster Mini Golf cost per person, you can find our price list and deals here. For Little Monsters, mini golf is only $11, and Big Monsters can putt for just $13. We also offer discounts for students, military members, and seniors. We're proud to offer affordable pricing options that make fun accessible to all families.
The Perfect Spot For Birthday Parties And Special Celebrations
If you're looking to throw a party like no one's ever seen, look no further than Monster Mini Golf San Antonio. Planning your next special event at our facility is the best way to make it a day no one will forget. Kids and adults alike will love all the exciting activities we have to offer. From birthday parties to business events, there's something for everyone here.
Monstrously Cool Arcade, Laser Tag, And More
While we're known for our unique indoor mini golf course, Monster Mini Golf San Antonio has so many thrills to offer. Our location includes many attractions that you can't find anywhere else. The game arcade and blacklight laser tag course provide epic levels of entertainment for humans of all ages. Whether it's a special date night or an afternoon out with the entire family, Monster Mini Golf gives visitors access to hours of nonstop entertainment.
The Standout Features Of Mini Golf Courses In San Antonio
In the search for the best mini golf course near San Antonio, there are key factors that you have to keep in mind. It requires more than a simple search for mini golf courses near me. You need to know what exactly you're looking for in a facility. The following are a few crucial features to look for when picking a mini golf spot.
Difficulty level is important to consider – This is especially true if you're planning a trip with your whole family. If your group is going to include small children, you'll want to pick a course that caters to all age groups.
Theme and design will determine your experience – There are tons of mini golf courses out there that are carbon copies of one another. Your friends and family are craving a unique experience, and this depends heavily upon the theming of the course.
Pay close attention to the other amenities at the facility – If you're planning on having a longer outing with your family, you'll want to choose a facility with many activities. From other attractions to on-site eateries, you don't want to pick a place that has skimped out on the rest of the facility.
The location will make or break your visit – In an area like San Antonio, it's important to decide upfront whether you'd prefer an indoor or outdoor mini golf course. The benefit of an indoor mini golf course is that it can be enjoyed no matter the weather. If it's a particularly sweltering day or a rainy afternoon, having a course inside means the fun doesn't have to stop.
Remember to consider special packages and pricing deals – This is absolutely crucial if you're planning a trip with a large group. Many courses provide combo packages and group deals. Be sure to thoroughly search through your options so you can find a package that works best for your needs.
Come And Join In The Fun At Monster Mini Golf San Antonio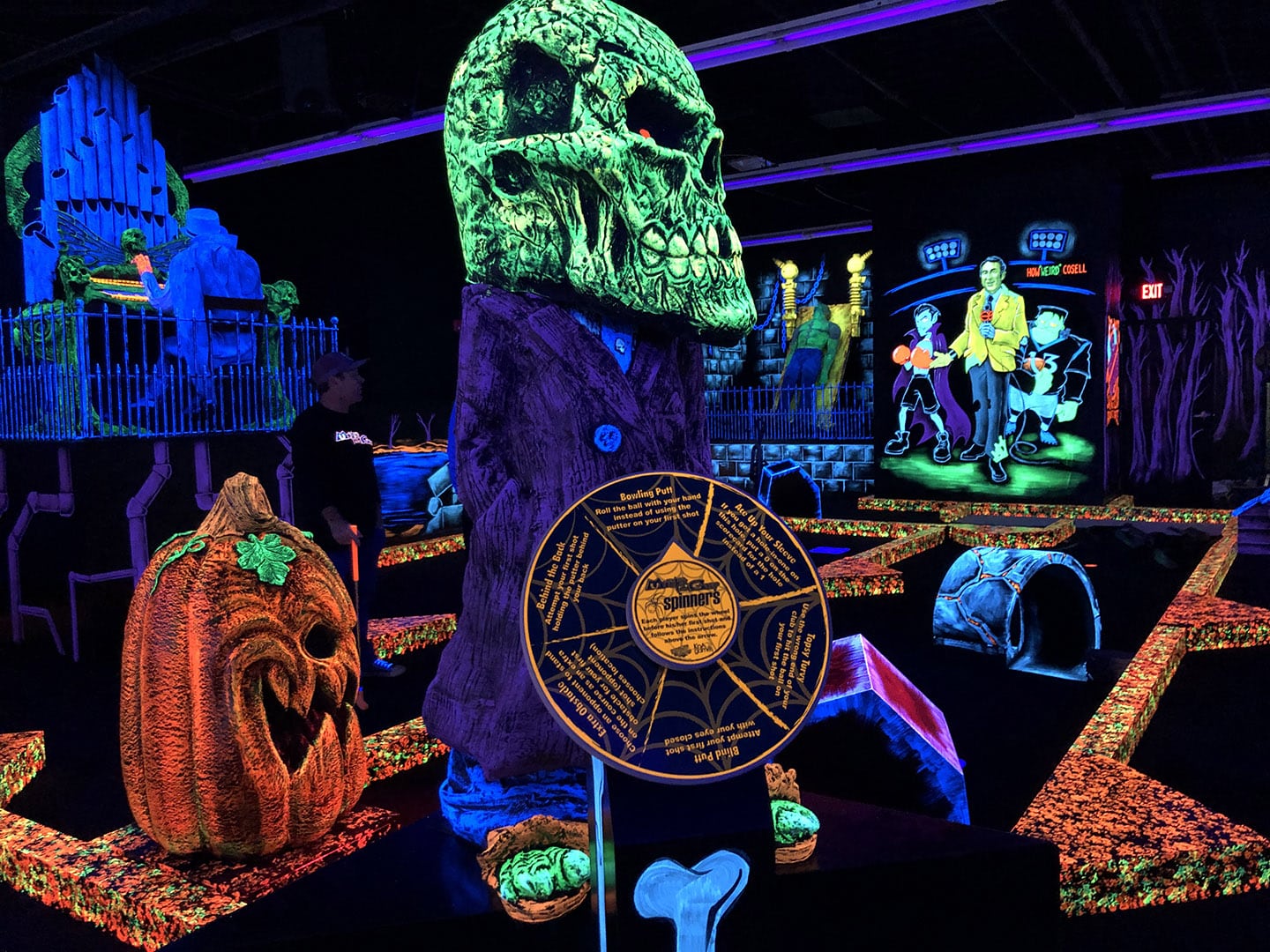 When you're searching for an exciting way to gather with your loved ones, planning a unique date night, or wanting an action-packed day, your best bet is San Antonio Monster Mini Golf. Your friends and family will enjoy a change in pace when you all do something you've never done before. Whether they love mini golf or are new to the game, there are tons of attractions and activities to keep everyone entertained.
faq
The following are a few of the most commonly asked questions about the game of mini golf. If you're unsure about the nature of the game or what your experience will look like, keep reading to find out all you need to know.