Monster Mini Golf
Frisco, TX
Location
Contact
Hours
Special Hours
Dec 18th – Jan 8th
Monday – Thursday: 12pm – 9pm
Friday – Saturday: 12pm – 10pm
Sunday: 12pm – 8pm

Sunday, Jan 7th: 12pm – 6pm (Early Closing)
Monday - Thursday

:

2pm - 9pm

Friday

:

2pm - 10pm

Saturday

:

12pm - 10pm

Sunday

:

12pm - 8pm
Pricing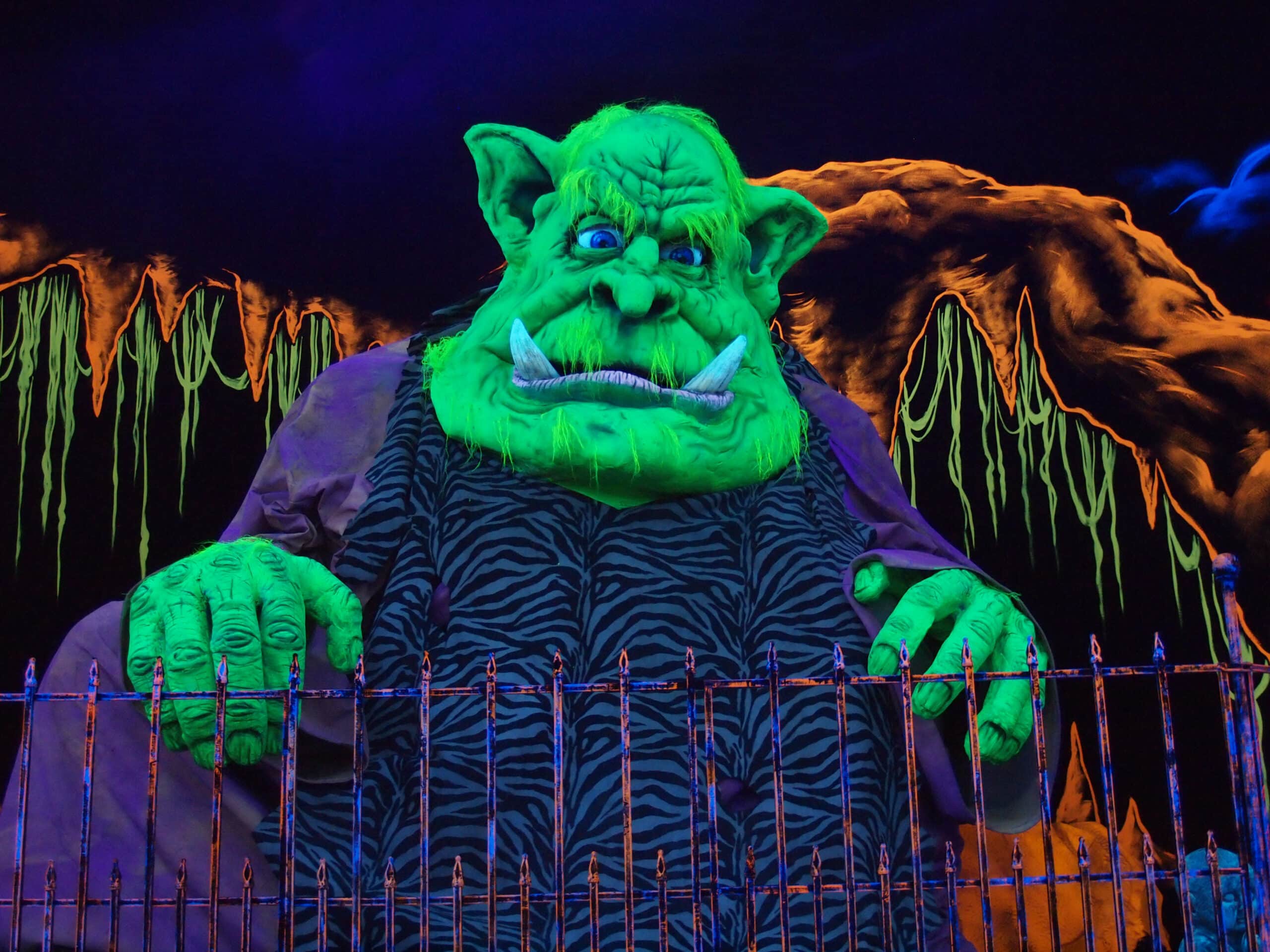 Attractions PRICING
MINI GOLF

Little Monsters – $10.00
Big Monsters – $12.00
Seniors, Military, EMT, First Responders, College Students – $10.00 (With valid ID)

MINI BOWLING

Single Play (5 Frames) – $5

LASER MAZE
VIRTUAL REALITY

Virtual Rabbids – $5 per play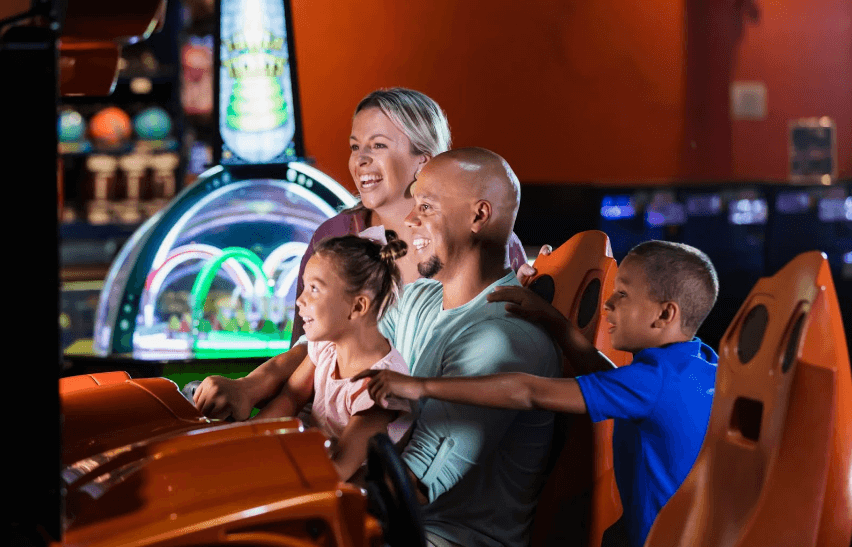 Attractions COMBINATIONS
aRCADE BONUS DEALS
$18 ARCADE BONUS DEAL – $15

Purchase a $15 Arcade Game Card and receive $3 in Bonus Value

$24 ARCADE BONUS DEAL – $20

Purchase a $20 Arcade Game Card and receive $4 in Bonus Value

$36 ARCADE BONUS DEAL – $30

Purchase a $30 Arcade Game Card and receive $6 in Bonus Value

$48 ARCADE BONUS DEAL – $40

Purchase a $40 Arcade Game Card and receive $8 in Bonus Value

$60 ARCADE BONUS DEAL – $50

Purchase a $50 Arcade Game Card and receive $10 in Bonus Value

$130 ARCADE BONUS DEAL – $100

Purchase a $100 Arcade Game Card and receive $30 in Bonus Value
Purchase Attractions Online
Looking to pre-purchase Attractions Combinations or Arcade Game Play before you head up for fun? We've got you covered!
Our Monsters are Social!
Follow us on social media today in order to stay connected to all deal, events and updates!
Join the club and stay connected!!
Join our Email Club today and receive up to 25% OFF your first visit!
AVAILABLE Attractions at monster mini golf frisco, tx
EXPERIENCE A SPOOKY AND FUN ADVENTURE AT MONSTER MINI GOLF IN FRISCO
Do you love playing mini golf and have been searching for a unique new course to try? Or maybe you're new to the game and want to give it a shot for the first time. Whatever the occasion may be, you're in for a great time when you visit Monster Mini Golf in Frisco. We have everything you need to have a great time with your friends and family so that you can make memories that last a lifetime.
Monstrously Exciting Adventures Await At Monster Mini Golf In Frisco, TX
If you're in need of a frightening amount of fun, look no further than Monster Mini Golf in Frisco, Texas. Whether you're bringing your children or you're out on a special date night, we have the spooks and thrills that you're looking for to make this trip memorable. While the frights and scares abound, don't worry; all of our monsters are friendly.
Other miniature golf courses out there quite clearly lack originality. Many of them appear to be carbon copies of one another. This is why we pride ourselves in offering unique art and design throughout our facilities. None of these other courses could even compare to the excitement and fun that you'll find on our course.
The best part about Monster Mini Golf is that it's an indoor mini golf course. Regardless of the weather, you can still enjoy the spooky fun we have to offer. Even if the weather is unpredictable or unexpectedly harsh, nothing can stand in the way of your family's need for adventure and entertainment. There's no need to search for other mini golf courses near me or mini golf in Frisco because you already know Monster Mini Golf is the place to be. If you're looking for the best way to get your family out of the house and into a new activity, you've found it here.
Fun For The Whole Family
At Monster Mini Golf, we've created a fun and unique twist on the indoor mini golf Frisco already has to offer. When you're used to bland and unexciting mini golf courses, it's no wonder that your family has gotten tired of going to the mini golf course. This is why we've worked so hard to incorporate original art and design that you can't find anywhere else.
One reason why our mini golf course stands out from the crowd is the inclusion of our monster friends. The intricacies of the art along the course are unparalleled, and while your family enjoys the visuals, they will also have fun interacting with our friendly monsters. By placing animated, interactive monsters throughout the course, we offer a fuller level of immersion that you won't find anywhere else.
No matter your age or experience level, there is fun to be had at Monster Mini Golf. Excitement and thrills are waiting for your whole family, and there are new adventures around every corner. We have hands-on activities and eye-catching art for the kids, and there are challenging obstacles throughout the course to keep the adults entertained.
The spooks and frights dispersed around the course are sure to have everyone on their toes, but that's not all we have to offer. If your family gets hungry, there's no need to worry. Just head over to our tasty cafe and try our delicious menu options. You can also visit our monstrous arcade for even more fun and entertainment.
Schedule Your Birthday Party Or Special Event With Us
If you want to throw a birthday party that represents how unique and fun you are, the best place to do so is at Monster Mini Golf in Frisco. Whether the party's for you, your kids, or your friend, the place to be is right here. We have plenty of party package options that will allow you to fully customize the kind of experience you want to have for your guest. This means that your party and activities can be adjusted based on the age of the guests.
We also offer packages for special gatherings that aren't for birthdays. We see tons of groups here that visit for other reasons. From employers planning team-building trips to families planning reunions, we have a wide array of options here that make Monster Mini Golf the ideal choice for any party or occasion.
Out Of This World Fun For Your Friends And Family
The thrills and attractions that we offer here at Monster Mini Golf are unlike anything you'll find anywhere else. Our otherworldly monster friends are here to welcome you over to the monster realm and take you on a trip full of wonder and surprises.
Regardless of how old you are, the animated monsters and intricate art will immerse you fully in the experience and take you on an adventure like no other. Your friends, family, and kids will have a blast experiencing everything we have to offer here at Monster Mini Golf in Frisco.
Arcade Games, Laser Maze, VR, And More
After a few rounds of mini golf, your family might be looking for something different to get their hands on. Thankfully, the fun doesn't have to end when the course does. We have so many options when it comes to entertainment. It's just a matter of clearing your whole afternoon.
Once you're ready to move on to one of the other activities we have at Monster Mini Golf, your biggest obstacle will undoubtedly be getting your whole family to agree on what they want to try first. The endless spooks and friendly frights aren't exclusive to the mini golf course.
While you are here, you have to check out our Monstrous Gaming Arcade, laser maze, and bowling alley. There's so much to do at Monster Mini Golf, and your family definitely won't want to miss out on a single second of it. Thankfully, our tickets are priced affordably, so you can come back and enjoy the fun every weekend!
What To Look For In A Frisco Miniature Golf Course
Is this your first experience with mini golf? If it is, you might not be entirely sure what to expect when you get to the course. In your search to find the best mini golf Frisco has available, there are some crucial factors to keep in mind. Even if you search for the best mini golf near me, that might not be enough to find the exact kind of course you want. The following are some ideas to help guide you through your quest to find the perfect mini golf course.
What is the difficulty level of the course? The mini golf course you choose shouldn't be too difficult or too easy. You want to find the best balance of challenging and leisurely. This is especially true if you have a big range of ages in your party. You don't want some of your guests getting bored while others are getting frustrated. When there's a proper mix, everyone gets to enjoy their time.
What are the aesthetics of the course? You don't want to spend your day at a bland, boring course that lacks any art or originality – that's just no fun. You and your family are seeking entertainment and thrills. By visiting a themed course, you can ensure there will be tons to do and even more design elements that you can interact with, and your kids will love this immersive aspect.
What other amenities do they offer? When you visit a miniature golf course, you are actually looking for a facility that is much more than just mini golf. You don't want to show up and be bored after just one round. By choosing a facility that offers other unique amenities, you can ensure your family stays entertained and that you can keep your afternoon full without having to rush all around town trying to find various other activities.
Where is the course located? The location of the mini golf course is make-or-break when it comes to what kind of time you'll have during your visit. This can vary state by state, but generally, in areas where the weather can be more extreme, you'll want to pick an indoor mini golf course. Even if you live in a state where it's always warm – what about those unbearably hot days? What about unexpected rain? At an outdoor mini golf course, any harsh weather or rapidly changing weather can ruin your plans and end the party early.
Do they offer special pricing or package deals? This point is especially important if you plan to travel with a large party. If you're planning a special event like a birthday or something of that nature, there's no need to break the bank in order to have a good time. Be sure to check and see if the mini golf courses you're considering offer any sort of group pricing or discount pricing packages. This way, you get the most bang for your buck, and you don't have to go crazy with spending in order to have a memorable time.
Check Out Monster Mini Golf In Frisco Today
If you're looking for a great place where your whole family can find something fun and engaging that they'll love, you've found it at Monster Mini Golf. You can plan on a thrillingly spooky time when you visit our course. Your kids will enjoy an action-packed day, and you'll enjoy a nice time out of the house doing something you've never done before. Regardless of your experience with mini golf or your skill level with the sport, everyone is guaranteed to have the best time here.