Monster Mini Golf
Round Rock, TX
Location
Contact
Special Hours
Sunday, 12/3 (Today): Early Closing at 7pm
Friday, 12/8: Closed
Hours
Monday - Thursday

:

2pm - 9pm

Friday

:

2pm - 10pm

Saturday

:

11am - 10pm

Sunday

:

11am - 8pm
Pricing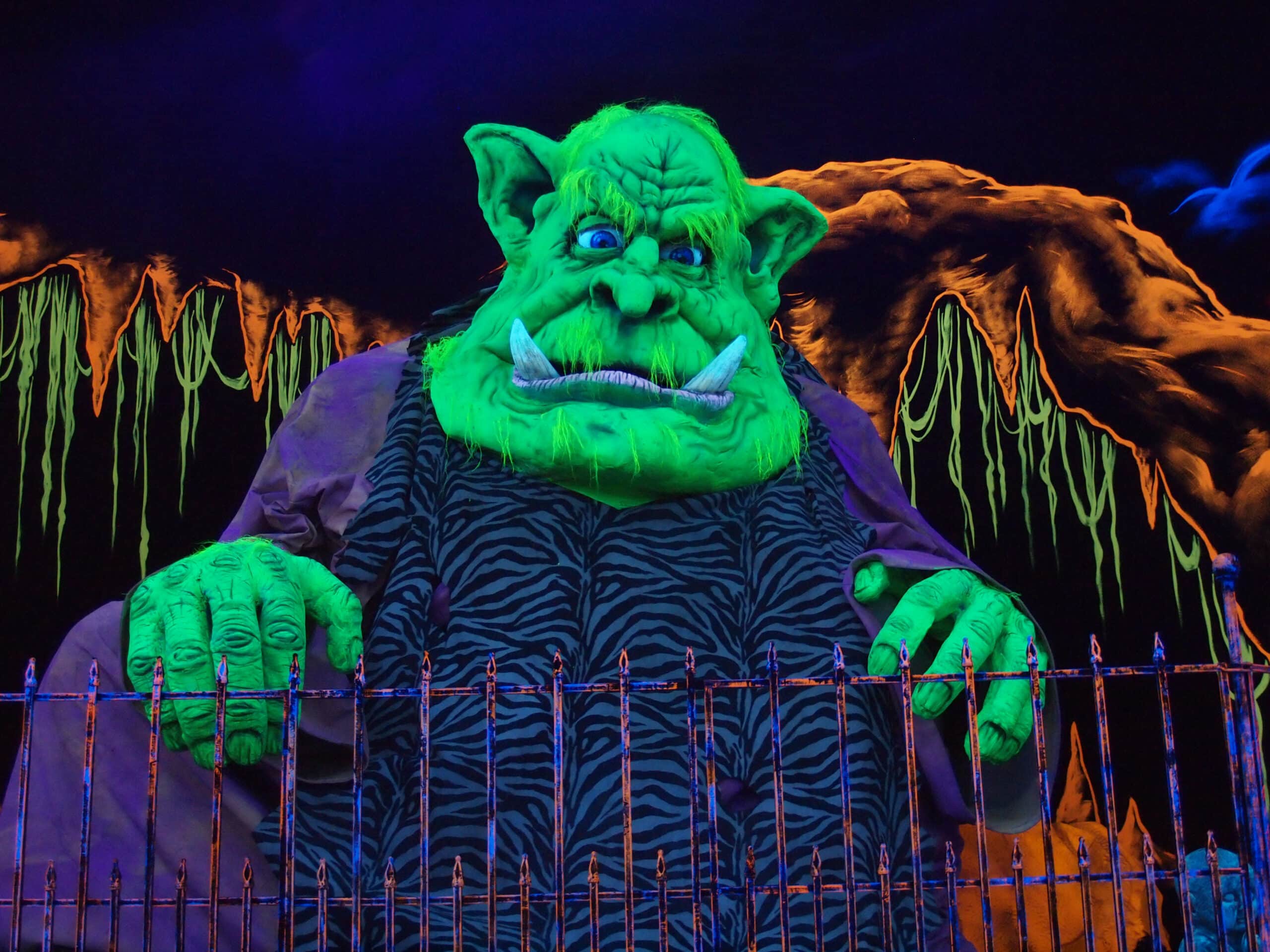 ATTRACTIONS PRICING
MINI GOLF

Little Monsters – $11.00
Big Monsters – $12.50
Seniors, Military, College Students: $11.00 (With valid ID)

LASER TAG

Single Game – $7.00
Additional Games – $5 each

LASER MAZE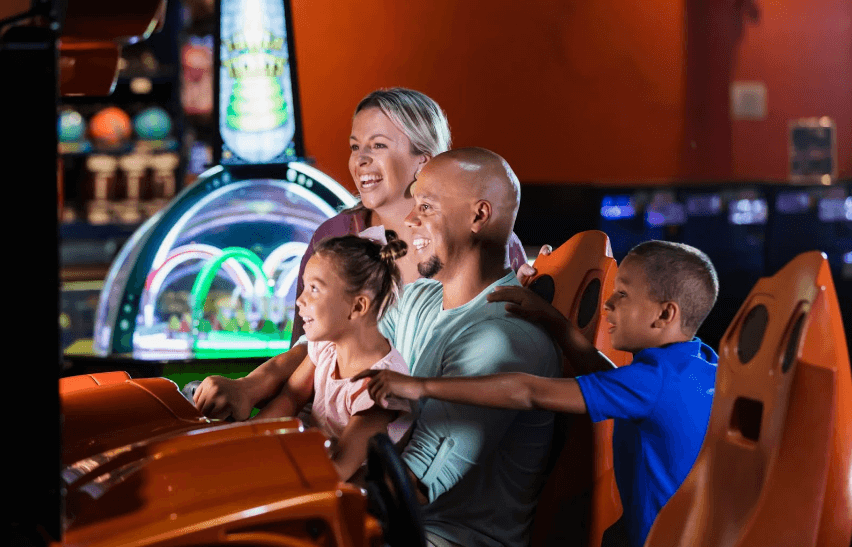 ATTRACTIONS combinations
TERRIFIC TRI0 – $20

1 round of Mini Golf
1 game of Laser Tag
1 Laser Maze play

MONSTROUS MIX – $24

1 round of Mini Golf
$15 Arcade Card

ULTIMATE COMBO- $32

1 round of Mini Golf
1 game of Laser Tag
1 Laser Maze play
$15 Arcade Card
Arcade bonus deals
$25 ARCADE DEAL – $20

Purchase a $20 Arcade Card and receive $25 in Arcade Game Play

$40 ARCADE DEAL – $30

Purchase a $30 Arcade Game Card and receive $40 in Arcade Game Play

$70 ARCADE DEAL – $50

Purchase a $50 Arcade Game Card and receive $70 in Arcade Game Play
Purchase Attractions Online
Looking to pre-purchase Attractions Combinations or Arcade Game Play before you head up for fun? We've got you covered!
Our Monsters are Social!
Follow us on social media today in order to stay connected to all deal, events and updates!
Join the club and stay connected!!
Join our Email Club today and receive up to 25% OFF your first visit!
Attractions at Monster Mini Golf Round rock, tx
ROUND ROCK: EXPERIENCE SPOOKY FUN WITH MINIATURE GOLF, LASER TAG, AND ARCADE GAMES
Swing Into Fun: Experience The Best Mini Golf In Round Rock
Ready for a creative, unique, and fun offering with friends and family? Look no further than Monster Mini Golf in Round Rock, where you'll find adventure and excitement for all ages.
Challenge your family and friends to a round of mini golf on our mesmerizing and ingeniously designed course.
Playing mini golf has never been more thrilling!
But that's not all. Put your stealth skills to the test with a round of laser tag, where you'll sneak around corners and dodge enemy fire to emerge victorious. Or, if arcade games are your thing, we've got you covered with a variety of immersive games to choose from.
Located in Round Rock, our indoor mini golf course is perfect for a day out with friends or family. So if you're searching for "mini golf near me," customers will enthusiastically recommend Monster Mini Golf for the best mini golf experience in the area.
Fun For The Whole Family
You can bring the whole family for a day of fun-filled activities that everyone can enjoy at Monster Mini Golf's indoor courses.
Our courses are designed to challenge both seasoned pros and beginners, so you can put your mini golf skills to the test, no matter your skill level. Check out our Monster Mini Golf photos to get an idea of what you can expect.
The best part? Whether you're a kid or a kid at heart, you're guaranteed to have a ball when you play mini golf at Monster Mini Golf in Round Rock. This is a great activity to bring together people with different interests and skill levels.
Out Of This World For Your Friends And Family
Mini golf is a timeless activity that is perfect to introduce to newbies as well as evoke nostalgia for those who have grown up playing it.
But when you play indoor mini golf Monster style, you'll enjoy more than just a traditional golf game — think laser tag, arcade games, and other fun activities that can be enjoyed by all.
Your crew is guaranteed to have an unforgettable time when you explore all of the creative games and spooky decor at Monster Mini Golf.
Book Your Birthday Or Special Event Today
Our destination is the ideal spot for any fun gathering, and we've got the excitement and energy to match. Here are some examples of events that are perfect for mini golf:
Kids' birthday parties
Adult birthday parties
Family reunions
Corporate team building events
Bachelor and bachelorette parties
School and youth group outings
When you choose us as your event venue, you can relax and let our helpful staff take care of all the details. From planning the activities to ensuring that everyone has a great time, we're here to make sure that your special occasion is truly unforgettable.
Contact us today and let us help you make your birthday celebration or special event a fun-filled and memorable occasion that's fun for all ages.
Arcade Games, Bowling, And More
While we're famous for our awesome mini golf courses, there's so much more fun to be had. Gear up for an adrenaline-pumping game of laser tag in our state-of-the-art arena, complete with fog, black lights, music, and challenging obstacles. It's a thrilling experience that will have you feeling like a spy on a top-secret mission!
But that's not all. Our laser maze is another must-try attraction that will put your ninja skills to the test. Can you make it through the dense field of lasers and crack the code before time runs out? It's an unforgettable challenge that's sure to leave you feeling like a true superhero.
What To Look For In A Round Rock Miniature Golf Course
When it comes to finding the perfect miniature golf course, there are some important factors to consider. Here's what you should keep in mind when choosing the best mini golf destination near you, specifically in Round Rock:
Difficulty: You want to find a course that's challenging enough to be exciting, but not so difficult that you get frustrated. At our Round Rock location, we offer various levels of difficulty to suit players of all ages and skill levels.
Environment: The best mini golf courses are those that transport you to another world with interactive and unique decor. At Monster Mini Golf, you'll step into a world of animated monsters and 18 incredible glow-in-the-dark mini golf holes. It's a truly immersive experience that's perfect for families.
Budget-friendly: Fun shouldn't come at a high cost, which is why we offer competitive prices on our attractions. We want everyone to be able to enjoy a night out without breaking the bank. Plus, be sure to ask about our special discounts and packages!
By keeping these factors in mind, you'll be able to choose the perfect miniature golf course for your family's next outing. See you on the green!
Other Things To Do
Once you've conquered our incredible mini golf courses, it's time to dive into even more action! Our arcade boasts a wide range of games to suit every taste, while our laser maze is the perfect challenge for tactically minded players.
Whether you're planning a birthday party, family outing, or date night, our destination has everything you need to make memories that will last a lifetime.