Pricing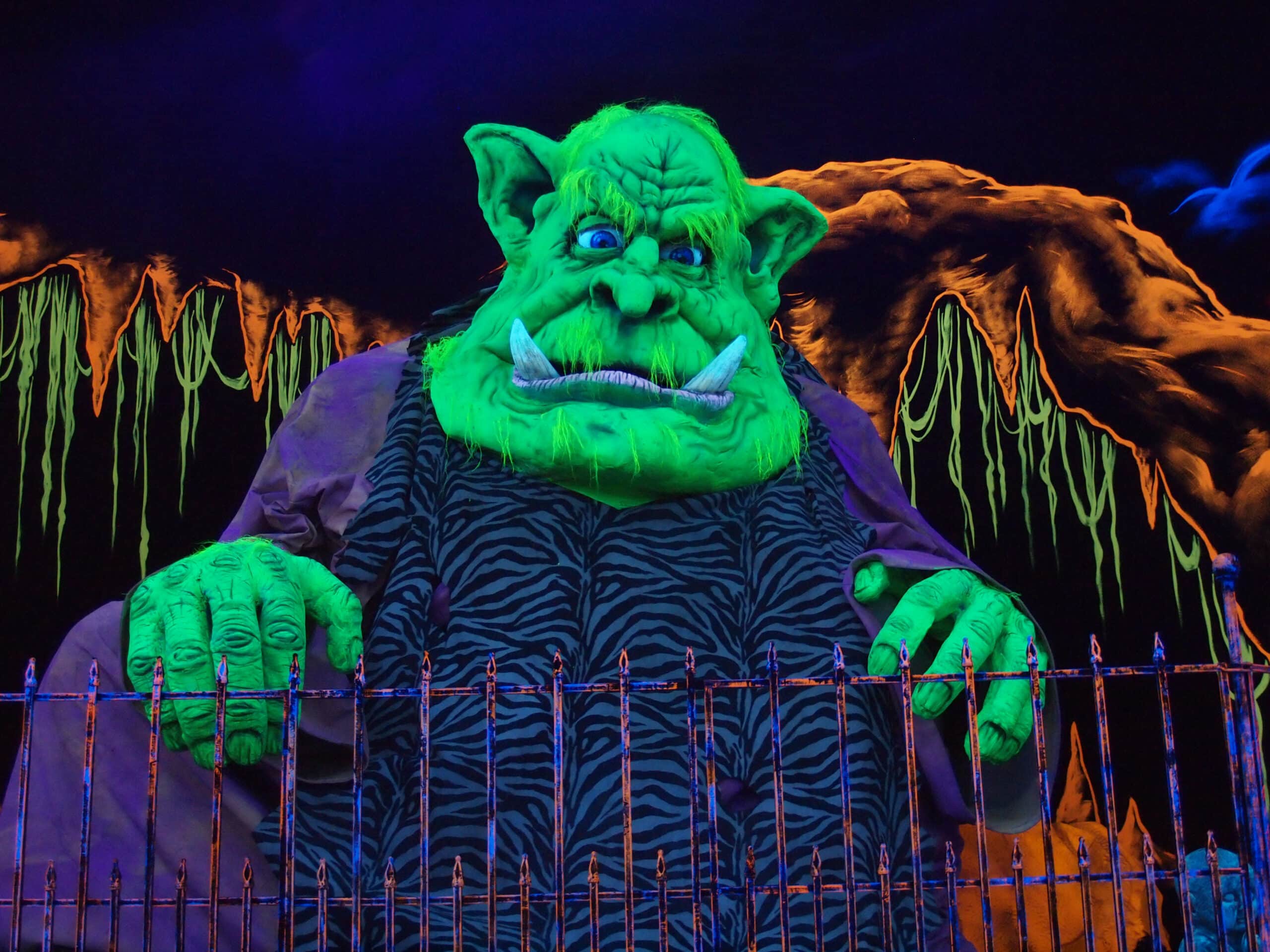 Attractions pricing
MINI GOLF

Little Monsters – $10.00
Big Monsters – $13.00
Seniors, Military, College Students – $11.00
(With valid ID)

MINI BOWLING
LASER MAZE ATTRACTION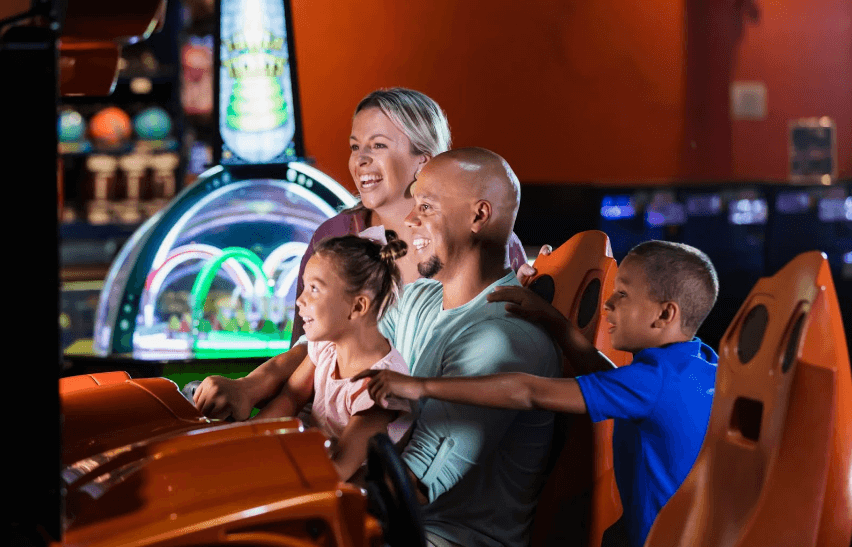 ATTRACTION COMBINATIONS
GOLF AND GAME COMBO – $20.00

1 round of Mini Golf
1 $10 Arcade Game Card

MONSTROUS MIX – $27.00

1 round of Mini Golf
$15 Arcade Game Card
1 Game of Bowling (5 frames)
1 Laser Maze Attraction

ULTIMATE COMBO – $37.00

1 round of Mini Golf
$20 Arcade Card
1 Game of Bowling (5 frames)
1 Laser Maze Attraction
1 Virtual Realty Game
3 Month Passes
3 Month – Pass – $119.00

1 Monster Mini Golf T Shirt
Unlimited Golf for 2 humans for 3 months
Monthly Arcade Value – $10
Express Entry
50% off addition Mini Golf guests
10% off Game Play
10% off Retail Products

3 Month Family Passes – $219.00

2 Monster Mini Golf T Shirts
Unlimited Golf for 4 humans for 3 months
Monthly Arcade Value – $15
Express Entry
50% off addition Mini Golf guests
10% off Game Play
10% off Retail Products
$50 off any Birthday Party Package
Purchase Attractions Online
Looking to pre-purchase Attractions Combinations or Arcade Game Play before you head up for fun? We've got you covered!
Our Monsters are Social!
Follow us on social media today in order to stay connected to all deal, events and updates!
Join the club and stay connected!!
Join our Email Club today and receive up to 25% OFF your first visit!
Attractions at Monster Mini Golf Charlotte, nc
CHARLOTTE NC INDOOR MINI GOLF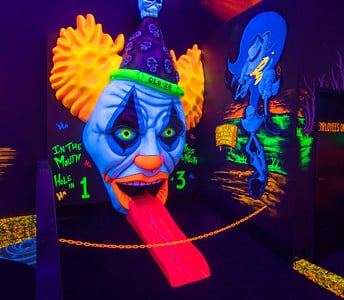 People have enjoyed playing mini golf for decades. The best miniature golf courses, such as Monster Mini Golf, create unique and entertaining mini golf courses that keep players challenged and entertained.
Our monsters, er, creators, designed an atmospheric 18-hole glow putt course featuring artwork on the walls around each hole and animated monsters that can talk! We also operate an in-house radio station, so you can enjoy a mix of music while enjoying the best putter golf Charlotte NC offers.
Fun Friends & Family Outings
Monster Mini Golf is a fantastic destination when you're looking for an activity you can enjoy with friends or family. Our original glow in the dark mini golf course provides approximately 45 minutes of entertainment. However, a round might take a little longer if you have a large party or you're teaching your children how to golf.
Miniature golf courses are an excellent destination for friends because of the fun atmosphere. Families enjoy mini golf because they can engage in an entertaining activity everyone can enjoy. Mini golf is also an affordable activity, making it appealing to young adults and families.
Perfect For Parties
Our indoor mini golf Charlotte NC location is more than a leading mini-golf destination. It's the perfect venue for hosting a birthday party. Planning a child's birthday party can be time-consuming, but our team of monsters takes the stress out of your planning. We'll provide a safe venue with the resources you need. Our packages let you bundle your entertainment options to keep your party guests entertained from start to finish.
How To Book A Birthday Party
Click here for birthday party and event information. We offer several packages, and your party guests will enjoy multiple activities and package features. The package features depend on the party option you choose and, in addition to mini golf, may include:
Arcade games
Laser maze
Bowling
Beverages
Glow hand print experience
DJ boot camp
T-shirts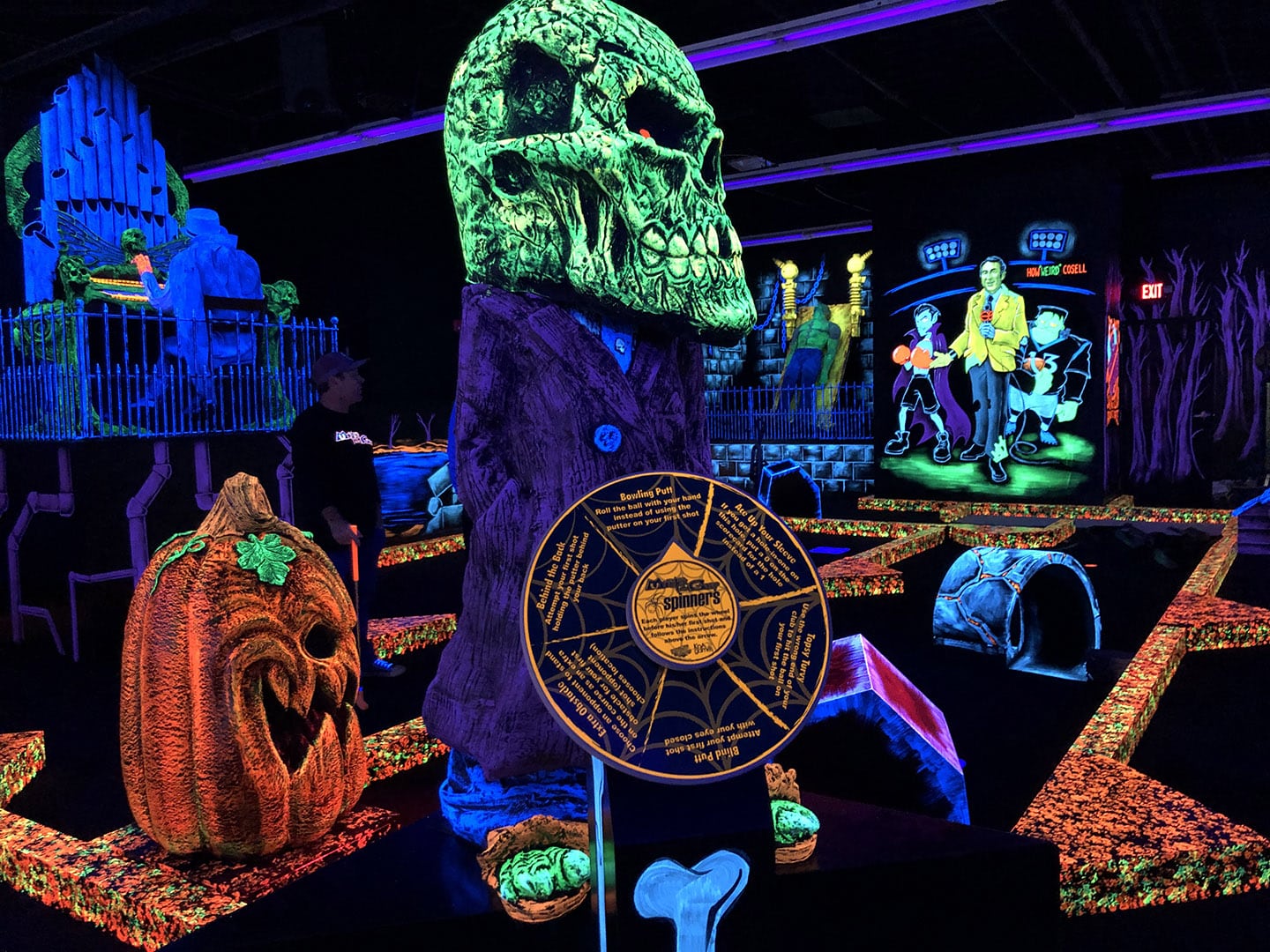 Other Entertainment
All guests can combine their mini golf outings with other activities at our Charlotte, NC, location. In addition to indoor mini golf, we offer arcade games, laser maze, and bowling.
Arcade Charlotte NC
Head to our Monstrous Gaming Arcade before or after your round of mini golf. We've got tons of fantastic games for you to enjoy, including:
Basketball Hoops
Big Bass Wheel
Deal or No Deal
Down-a-Clown
Glow Air Hockey
Jurassic Park
Prize Crane
Skee Ball
Spongebob Squarepants
You can earn tickets at some of the games. We offer specials throughout the week, so be sure to check the daily specials before you head to the arcade to take advantage of our daily discounts.
Laser Maze
Forget about trying to stay in the lines of a paper maze. Our Laser Maze puts you inside a maze made of laser beams. You can test your agility and speed while trying to find your way out of the maze without touching any beams. This great activity lets you compete against yourself to improve your speed or race against your fellow monsters for the fastest time.
Bowling Charlotte NC
Bowling is another great indoor activity you can enjoy. At Monster Mini Golf, we offer shorter bowling lanes to make it easy for youngsters to enjoy. You don't have to worry about shoe rentals or heavy bowling balls, either! Our lanes don't require bowling shoes, and we use smaller, kid-friendly bowling balls.
Benefits Of Mini Golf
Mini golf is more than just a fun activity for people of all ages. Mini-golf is a great low-impact exercise activity, and participants can burn 100 calories or more during a round of mini-golf. For some, mini golf is an excellent exercise option when starting a new workout routine!
Mini golf is also a great way to develop hand-eye coordination, making it an excellent activity for youngsters. Players need good aim to get the ball in the hole, and you also need to use the right amount of force when you hit the ball. Practicing your golf swing helps you improve your aim and adjust how much force you use to improve your golf score.
Mini golf doesn't only offer physical benefits. It provides an excellent opportunity for socializing. Pair up with players in your group to make it a team competition, or ignore your score. Use your time on the course to interact with your partner, children, friends, or parents and build lasting memories with every swing.
Indoor mini golf is the perfect way to beat the summer heat or winter cold. Although winters don't last long in Charlotte, the city can experience lows in the 30s from November through February. Average highs in this hot, humid southern city can stay in the 80s from June through September. Our climate-controlled indoor facilities keep you cool or warm, letting you enjoy an afternoon or evening of mini golf without worrying about the weather.
Make The Most Of Indoor Putting Charlotte NC
Head to the Monster Mini Golf website to plan your mini golf outing today. Explore the other activities we offer and our discount packages so you can make the most of your visit. In addition to special prices for children, military members, seniors, and college students, we also offer special prices when you book multiple activities together. And if you sign up for our email club, you'll get a special discount rate the first time you play at our Charlotte, NC location.
You can also buy monthly passes, offering the most affordable way to enjoy our mini golf course. Pass members get special perks, such as guest discount rates, express entry, and discounts on merchandise.
Contact us via email or phone at 980-246-8896 to book your next round of mini golf today.
Directions
Monster Mini Golf Charlotte NC is located at 230 East W.T. Harris Blvd C-4, Charlotte, NC, 28262. We're near the intersection of highways 29 and 24, a short drive from IHOP and not far from the Charlotte Mecklenburg Library.