Monster Mini Golf
Coral Springs, FL
Location
Contact
Hours
Monday - Friday

:

2pm - 10pm

Saturday - Sunday

:

12pm - 10pm
Pricing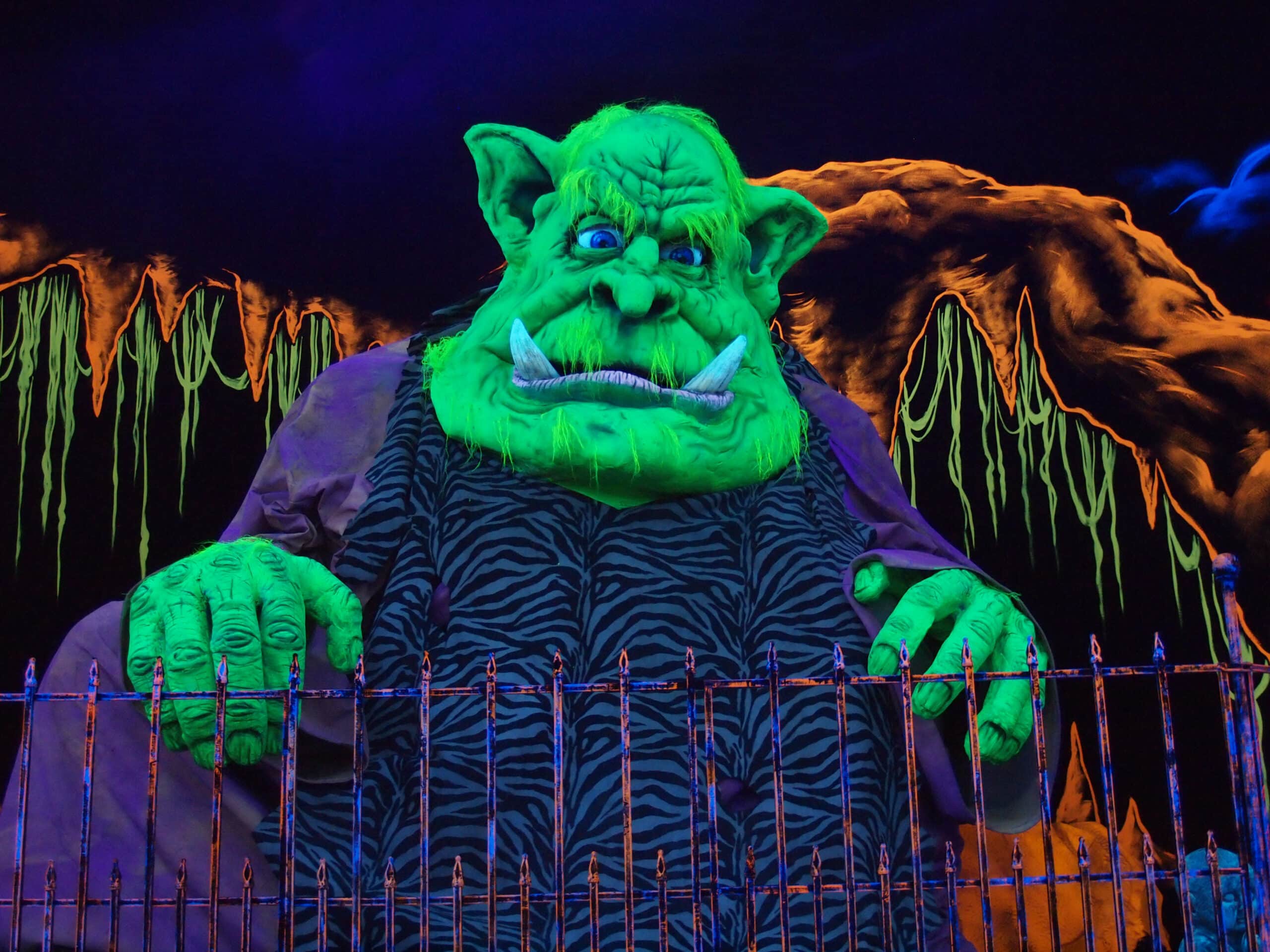 MINI GOLF PRICING
Little Monsters – $9.95
Big Monsters – $11.95
Seniors & Teachers – $9.95
Military & 1st Responders – $9.95 (With valid ID)
Laser Maze PRICING
Single Game – $3.00
2 Games – $5.00
5 Games – $10.00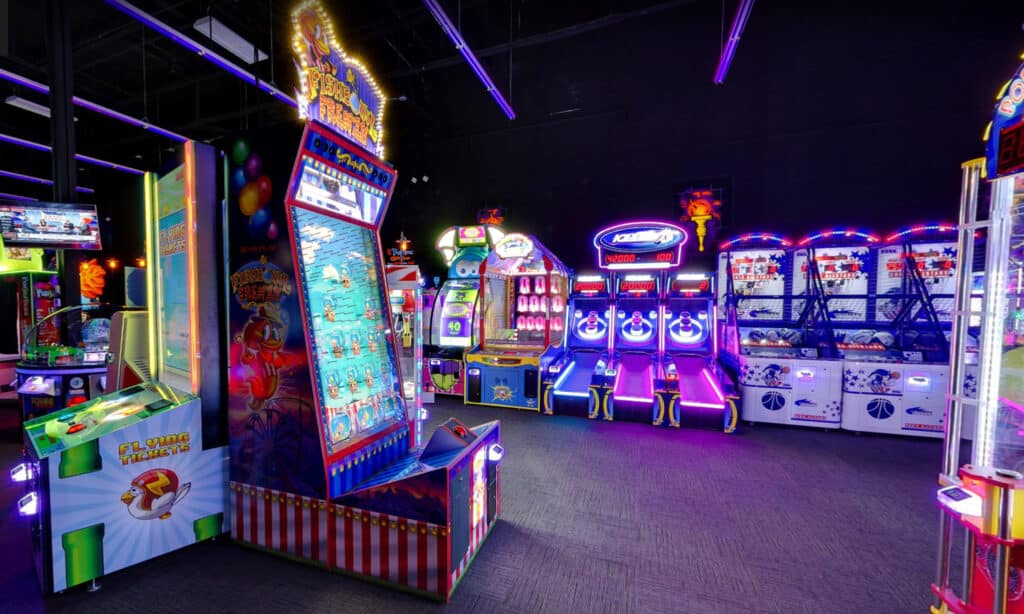 Arcade bonus deals
$25 ARCADE BONUS DEAL – $20
Purchase a $20 Arcade Game Card, and receive $5 in Bonus Value
$40 ARCADE BONUS DEAL – $30
Purchase a $30 Arcade Game Card, and receive $10 in Bonus Value
$50 ARCADE BONUS DEAL – $70
Purchase a $50 Arcade Game Card, and receive $20 in Bonus Value
$100 ARCADE BONUS DEAL – $150
Purchase a $100 Arcade Game Card, and receive $50 in Bonus Value
BEST VALUE!
Our Monsters are Social!
Follow us on social media today in order to stay connected to all deal, events and updates!
Join the club and stay connected!!
Join our Email Club – COMING SOON!
Attractions at Monster Mini Golf Coral Springs, FL
MONSTER MINI GOLF CORAL SPRINGS
Monster Miniature Golf in Coral Springs, FL, is your one-stop shop for all things fun. Our state-of-the-art facility is complete with an 18-hole mini golf course, a nostalgic and full-fledged fun Arcade Room, a Laser Maze that will have you tapping into your inner spy, and a Virtual Reality Room that will literally take you out of this world.
Offering excitement and entertainment for the whole family, Monster Mini Golf in Coral Springs is proud to be the premiere destination for guests of all ages looking for endless fun. Visit us today, or give us a call to book your next tee time. Have a special event you want to plan? Let our facility host it so you can have memories that will last you a lifetime!
Get Trippy With Our Glow In The Dark Mini Golf
Looking for the best putter golf near me? Our one-of-a-kind glow-in-the-dark mini golf facility has everything you want for endless fun. What's our secret? Beaming black lights adorn our state-of-the-art facility, reflecting all the vibrant colors throughout the space. From young kids to adults, everyone can enjoy navigating our 18-hole mini golf course that will wake up all your senses. As you make your way through the course, you'll be greeted by virtual canvases, pop culture artwork, and 3D works that were designed to wow you.
It's not just your eyes that are in for a visual treat. As you golf around the course, our speakers will tap into your inner dancing queen (or king) as we play up all the jams you love. Travel back in time with nostalgic tunes and bob to the beat of the latest pop songs as you swing the night away. Booking a round (or two) of mini golf at Monster Mini Golf in Florida is easily the best way to tap into hours of endless fun for the whole family.
Battle It Out With Our Monstrous Gaming Arcade
Are you looking for the best mini golf arcade near me? Make your way to our monstrous gaming arcade and enjoy some of your favorite classic and modern arcade games. Our arcade room offers the perfect dose of family fun entertainment. With games like SpongeBob Squarepants, Big Bass Wheel, Jurassic Park, and Down the Clown, you can enjoy classics from your younger years and introduce your kiddos to what OG gaming really looks like.
Rack up your high scores, collect your tickets, and make your way to our service counter, where you can exchange your hard-earned wins for great prizes. At Monster Mini Golf in Coral Springs, FL, we love gaming just as much as you do. That's why we're proud to offer one of the best arcade facilities that's guaranteed to help you build memories that will last a lifetime.
Can You Escape The Lazer Maze?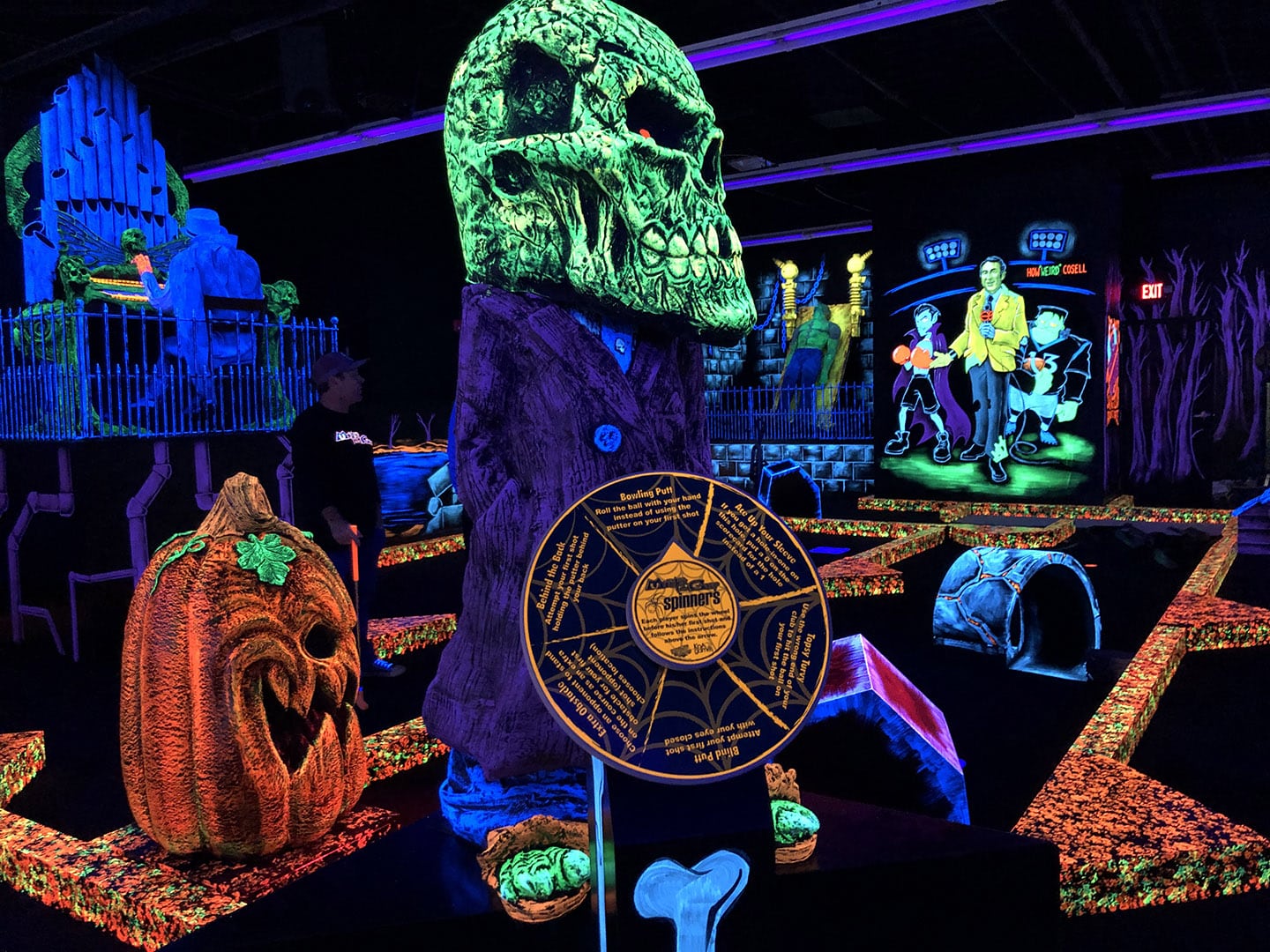 Do you love a challenge? Do you consider yourself a strategic and logical thinker? Does your creativity inspire you to make big, bold moves? Well then, our laser maze room was made for you. Channel your favorite secret spy character and get moving through our immersive laser maze attraction. Our laser maze is complete with laser effects, dynamic laser beams, and unmatched fun fit for guests of all ages.
The laser maze is a timed event meaning you need to think fast and on your feet as you try to escape as quickly as possible. Can you beat the rest and make it on the top 10 Monstrous leader board, or will you find yourself bound between beams as you think about the next step forward? Find out for yourself by booking your next adventure with Monster Mini Golf's laser maze.
Transport Yourself In Our Virtual Reality Room
Experience our one-of-a-kind virtual reality room where you can transport yourself to a world like no other. Once you tap into our simulated environment, you'll experience a monstrosity of fun. Immerse yourself in our out-of-this-world virtual reality effects that will have you wanting to play for hours.
Monstrous Saving And Personalized Parties For Even More Fun
Throughout the year, keep an eye out for our monstrous specials. We are proud to offer discounted rates for seniors, teachers, military servicemen and women, and first responders. Be sure to watch for our weekend group events and other discounted rates as well. With an array of discounts and freebies, there's always a way to have fun at Monster Mini Golf.
If you're looking for the perfect way to surprise a loved one or simply want to host a special party or event, Monster Mini Golf in Coral Springs has got you covered. Our pop-up golf parties are the perfect way to put the spotlight on someone special in your life. Enjoy a personalized celebration that includes 18 holes of monstrous mini golf, a $10 arcade game card, slushy drinks and snacks, and many more fun surprises.
Ask one of our team members about booking your next birthday party, graduation, anniversary, or other special celebration with Monster Mini Golf.
Let The Fun Begin At Monster Mini Golf
Looking for the best putput golf near me and ready to have an awesome day with unlimited fun? Make your way to Monster Mini Golf in Coral Springs and enjoy the best mini golf in South Florida. Come see for yourself why we've become the premier destination for guests looking for a fun, family-friendly environment, and a place where you can tap into your inner child no matter your age. Visit us today for a pop-up round of mini golf, or give us a call to book your next tee-time slot or personalized event.