Pricing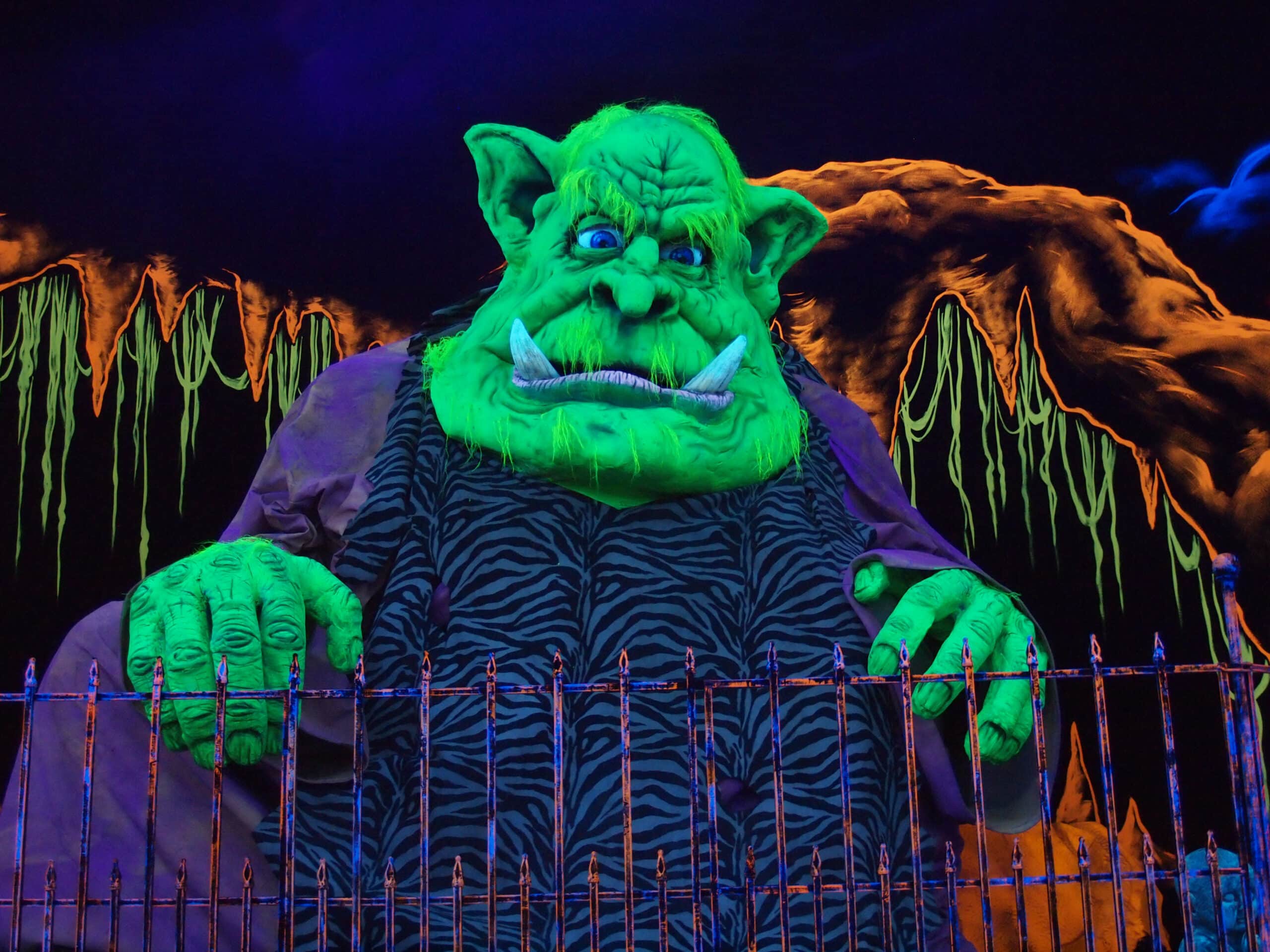 Attractions pricing
MINI GOLF

Little Monsters – $10.00
Big Monsters – $13.00
Seniors, Military, College Students – $11.00 (With valid ID)

MINI BOWLING
LASER MAZE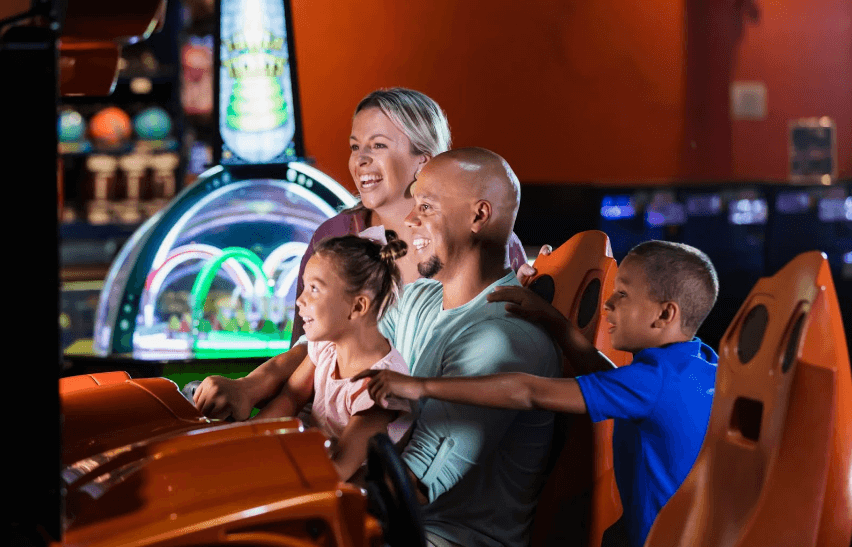 Attraction Combinations
3 month passes
3 Month – Pass – $119.00

1 Monster Mini Golf T Shirt
Unlimited Golf for 2 humans for 3 months
Monthly Arcade Value – $10
Express Entry
50% off addition Mini Golf guests
10% off Game Play
10% off Retail Products

3 Month Family Passes – $219.00

2 Monster Mini Golf T Shirts
Unlimited Golf for 4 humans for 3 months
Monthly Arcade Value – $15
Express Entry
50% off addition Mini Golf guests
10% off Game Play
10% off Retail Products
$50 off any Birthday Party Package
Purchase Attractions Online
Looking to pre-purchase Attractions Combinations or Arcade Game Play before you head up for fun? We've got you covered!
Our Monsters are Social!
Follow us on social media today in order to stay connected to all deal, events and updates!
Join the club and stay connected!!
Join our Email Club today and receive up to 25% OFF your first visit!
Attractions at Monster Mini Golf Gastonia, NC
Gastonia, NC Mini Golf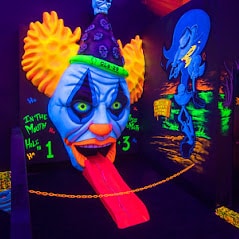 When you want the most exciting mini golf experience in Gastonia, NC, you do not have to look any further than Monster Mini Golf. Our location features indoor-glow-in-the-dark mini golf brought to life with black lights to create the best mini golf experience.
Fun For The Whole Family
Each of our 18 holes provides unique challenges for humans, young and old alike. Whether you are new to mini golf or a seasoned pro, you will enjoy testing your skills. Our course also features unique and original comical, witty, pop-culture artwork specific to Gastonia and North Carolina.
As you make your way through our mini golf course, our animated monsters will keep you entertained. Plus, you get to enjoy getting your groove on to the beats of music played by our in-house radio station, W.I.R.D.
Out Of This World For Your Friends And Family
At Monster Mini Golf in Gastonia, you and your whole family can look forward to unlimited fun. Whether it's a date night, special celebrations, family outings, or a rainy afternoon, our indoor mini golf will surely provide you with a great day or night out on the town.
Our large indoor mini golf facility features custom-made experiences that are unique and original. You will enjoy our indoor-themed areas and 18-hole mini golf course. Stop by to see how much fun you, your friends, and your family can have when you play a round or two of mini golf today.
Book Your Birthday Or Special Event Today
When you want to do something different for your birthday or a special event, plan it at Monster Mini Golf. Our facility is enjoyed by kids and adults alike to celebrate their special day. We offer various packages for birthday parties, field trips, corporate events, team-building exercises, fundraisers, and any other special occasion.
Arcade Games, Bowling, And More
Monster Mini Golf in Gastonia offers much more than indoor mini golf. Our location also features other entertainment for humans to enjoy. We have an arcade full of the latest and classic games. You can test your skills and time as you make your way through our laser maze. You can even get in a few rounds of bowling on our indoor bowling lanes.
What To Look For In A Gastonia Miniature Golf Course
When looking for a miniature golf course in Gastonia, NC, there are a few things to keep in mind.
Difficulty level: Ensure that it will be entertaining but not so overly difficult that you get frustrated.
Environment and theme: In Gastonia, Monster Mini Golf offers indoor glow-in-the-dark monster-themed golf with original artwork throughout our facility.
Other amenities: Attractions like arcades and bowling can provide further entertainment for you to enjoy.
Indoor or outdoor location: With indoor mini golf in Gastonia, you don't have to worry about it being too hot or too cold outside or worry about rain, snow, or any other type of weather.
Different packages: Combo packages include various options to help save you money. So you can find a package that best suits your needs.
Try Monster Mini Golf In Gastonia Today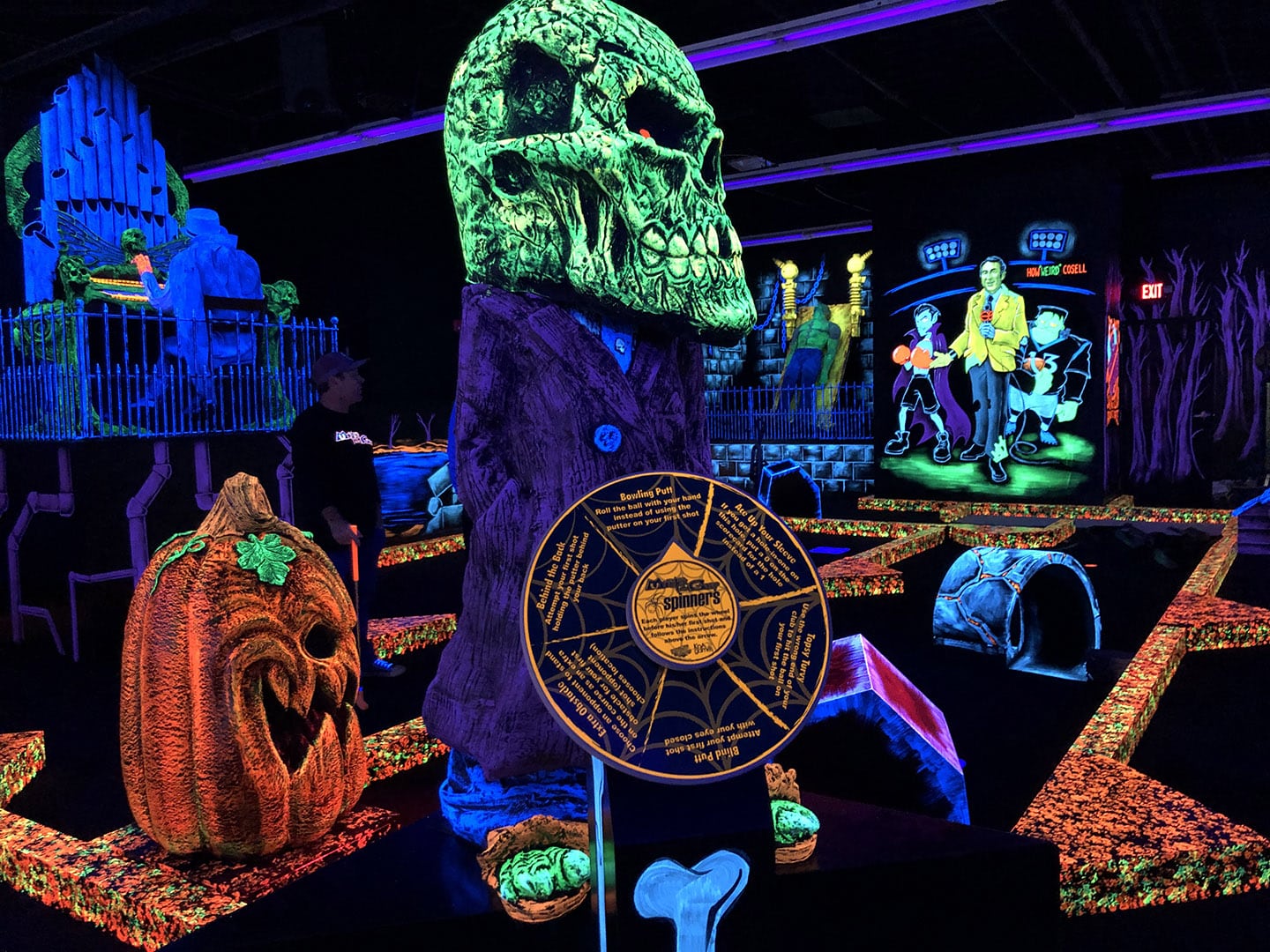 When you are looking for "mini golf near me" in Gastonia, look no further than Monster Mini Golf. You, your friends, and your family will have a fun and exciting day or evening playing mini golf and enjoying our other attractions.
Pre-purchase your mini golf packages online or visit us for same-day play sessions today.