Monster Mini Golf
Deer Park, NY
Location
Contact
Special Hours
Friday, 12/8: 10am-10pm
Sunday, 12/10: 12pm – 8pm
Mon 12/11 – Wed 12/13: Closed for remodeling
Christmas Eve: 10am-4pm
Christmas Day: Closed
Tues 12/26 – Fri 12/29: 10am-10pm
New Year's Eve: 10am-6pm
New Years's Day: 12pm-10pm
Regular Hours
Monday - Friday

:

2pm - 10pm

Saturday - Sunday

:

12pm - 10pm
Pricing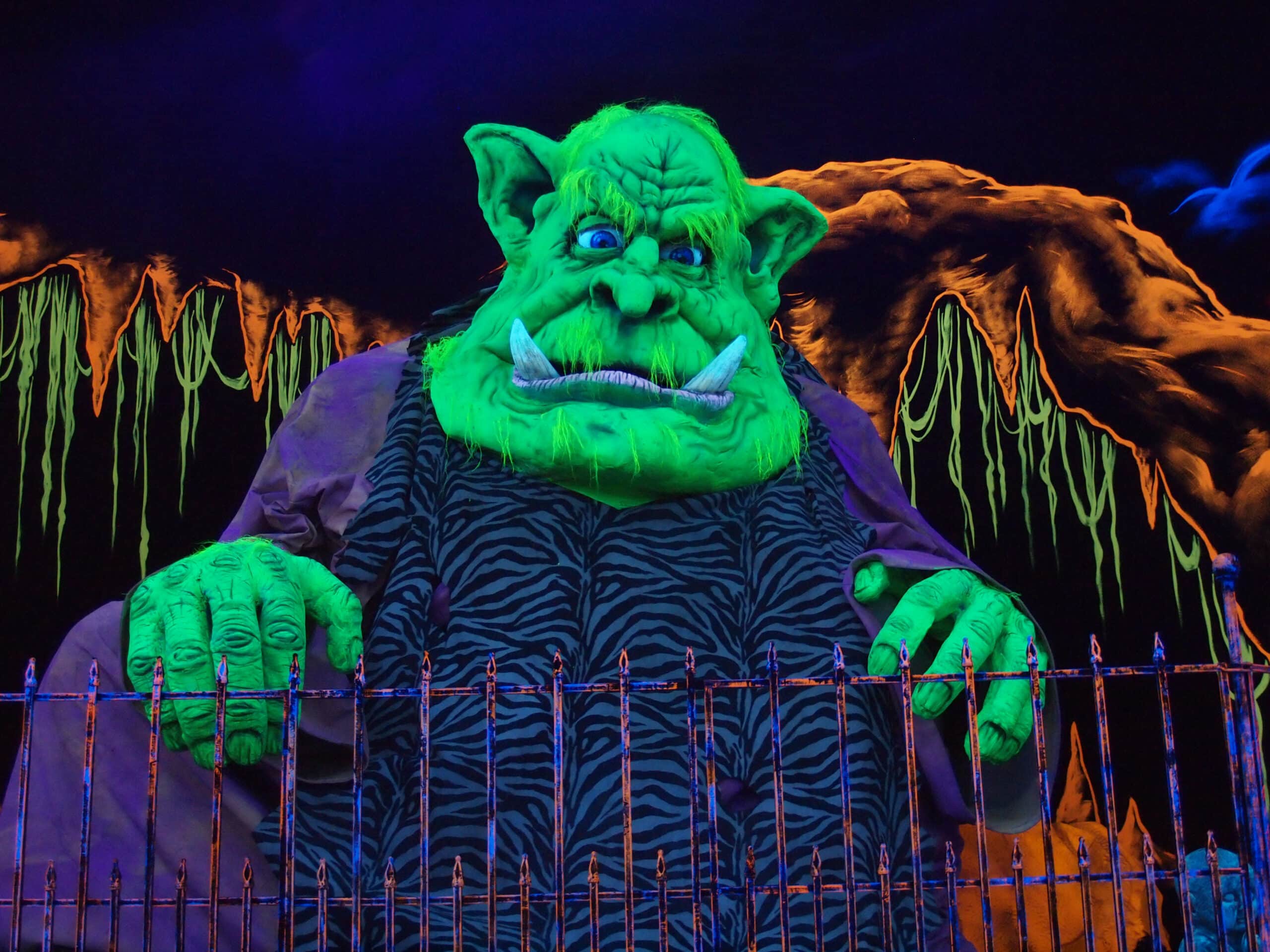 ATTRACTIONS pricing
MINI GOLF

Little Monsters – $12
Big Monsters – $14
Seniors, Military, College Students – $10 (With valid ID)

LASER MAZE
VIRTUAL REALITY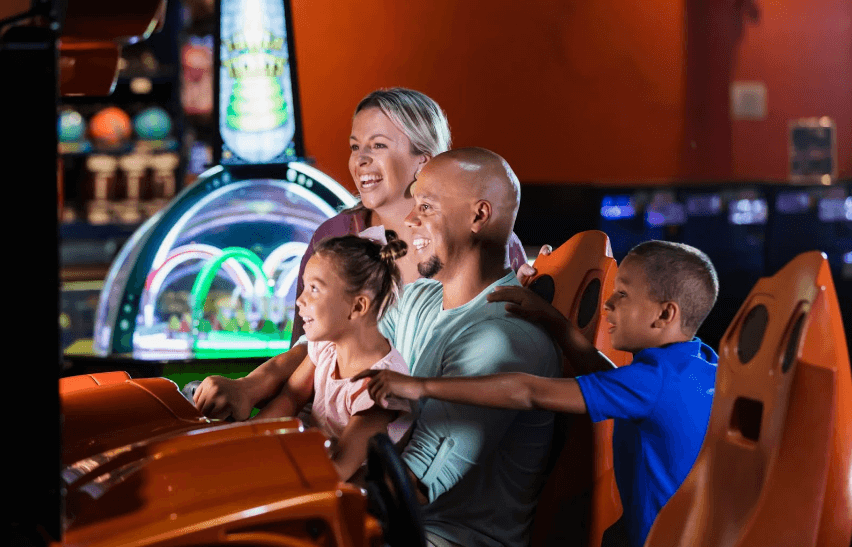 ATTRACTION Combinations
MONSTROUS MIX – $20
1 Round of Mini Golf
$10 Arcade Card
TERRIFIC TRIO

1 Round of Mini Golf
$10 Arcade Card
With 1 Laser Maze play – $22
With 1 Virtual Reality play – $25

ULTIMATE – $30

1 Round of Mini Golf
$20 Arcade Card
1 Laser Maze play
1 Virtual Reality play
Our Monsters are Social!
Follow us on social media today in order to stay connected to all deal, events and updates!
Join the club and stay connected!!
Join our Email Club today!
AVAILABLE Attractions at monster mini golf deer park
Experience a Spooktacular Adventure at Monster Mini Golf in Deer Park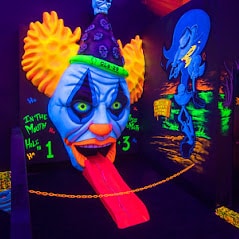 Are you a mini golf maven seeking the thrill of a fresh course to conquer? Monster Mini Golf in Deer Park is your ticket to non-stop fun and unforgettable moments.
So grab your clubs and get ready to "putt" some fun into your day!
Experience a spooktacular adventure at Monster Mini Golf in Deer Park
Get ready for an unforgettable journey at Monster Mini Golf in Deer Park, NY.
This indoor mini golf paradise offers a delightful blend of friendly spooks and intriguing obstacles, making it stand out from the crowd.
It's one of Deer Park's most loved attractions, promising endless fun, come rain or shine.
Looking for 'mini golf courses near me'? Book your mini golf game today!
It offers various attractions and activities for all ages, including mini golf, arcade games, a laser maze, and virtual reality experiences.
Attractions at Monster Mini Golf in Deer Park
There's more than frighteningly fabulous mini golf to enjoy during your time at our Deer Park location. Make a day out of it and enjoy the many additional amenities our location offers.
Explore the monstrous gaming arcade
After enjoying our spooky glow-in-the-dark mini golf course, dive into the fun at our exciting gaming arcade. Here's what you can expect:
Kid-friendly games such as Jurassic Park, Spongebob Squarepants, Big Bass Wheel, and Down-a-Clown. Winning games earn prize tickets!
Classic adult games like Skee Ball, Glow Air Hockey, and Basketball Hoops. Compete for high scores and collect prize tickets.
Prize cranes for a chance to win terrific prizes and Deal or No Deal for a mental challenge
Our monstrous gaming arcade has something for everyone!
Navigate the intricate laser maze
Picture yourself stepping into a room filled with pulsating music, dynamic lighting effects, and a labyrinth of red laser beams barring almost every possible route.
This is no simple task; it requires strategy and agility to maneuver through the intricate network of lasers as you race against the clock.
Ready for this challenge?
The quicker your escape, the higher your score. Can you beat the clock and earn a spot on our Monstrous Leaderboard, or will you find yourself ensnared in a web of lasers?
Immerse yourself in a virtual reality experience
We offer a range of virtual reality experiences that plunge players into a captivating realm crafted from stunning visuals and immersive audio.
Virtual reality at Monster Mini Golf will take you on a journey like no other. Dive headfirst into a multitude of thrilling, monster-themed escapades!
Find 'indoor golf near me' at our monstrously fun location. Plan your visit now!
Celebrate memorable occasions at our venue
Whether it's birthday parties, group events, field trips, or fundraisers, our versatile space is the perfect setting to make your celebrations unforgettable.
With a range of entertainment options and a dynamic atmosphere, each event becomes a unique experience at our venue.
Visit Monster Mini Golf in Deer Park today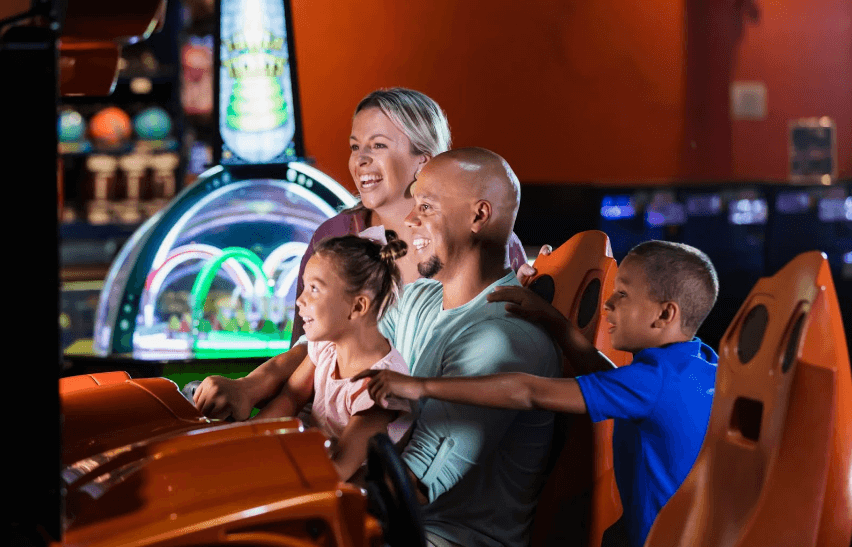 Are you on a quest for a place that pledges laughter, thrills, and joy for all who dare to enter? Set your sights on the spine-chillingly delightful Monster Mini Golf in Deer Park, New York.
Offering a delightful detour from the humdrum and a tantalizing test of your mini golf prowess, Monster Mini Golf promises an unforgettable experience.
Sources:
Barnard, D. (2023). History of VR – Timeline of Events and Tech Development.
How to Win at a Claw Machine. (2022).
Olizarowicz, B. (2022). Is Mini Golf A Good First Date? (8 Reasons Why It Is).
Stanko, C. (2023). 16 Adorable Kids Birthday Party Ideas and Decorations.
faq
Craving more knowledge about mini golf? Fear not! We've got a list of frequently asked questions about the game.