Monster Mini Golf
Edmonton, Canada
Location
Contact
Regular Hours
Monday - Thursday

:

12pm - 9pm

Friday - Saturday

:

12pm - 10pm

Sunday

:

12pm - 8pm
Pricing
Mini Golf pricing
MINI GOLF

Little Monsters – $11.00
Big Monsters – $13.95
Seniors, Military, College Students – $10.00
(With valid ID)
Prices subject to GST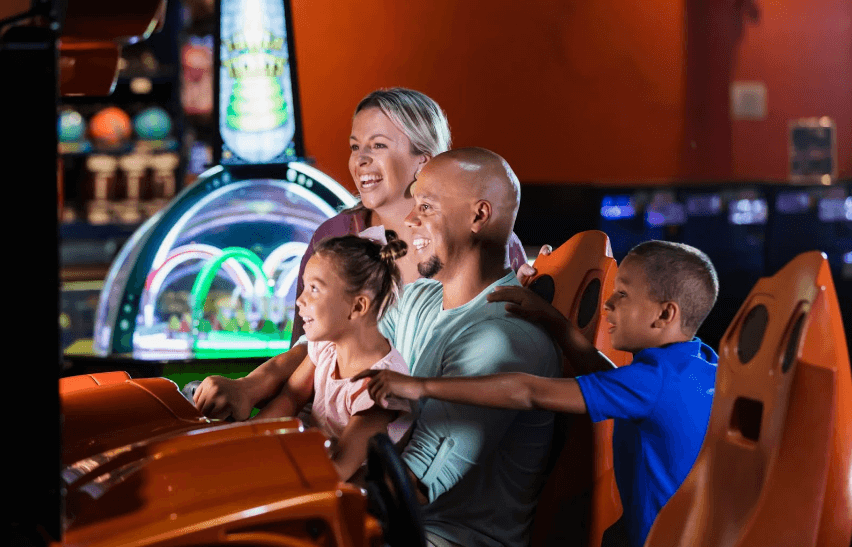 attractions combinations
MONSTROUS MIX – $30.00

Includes 1 Round of Mini Golf and a $25.00 Arcade Game Card
Prices subject to GST
Our Monsters are Social!
Follow us on social media today in order to stay connected to all deal, events and updates!
Join the club and stay connected!!
Join our Email Club today and receive up to 34% OFF your first visit!
Monster Mini Golf in Edmonton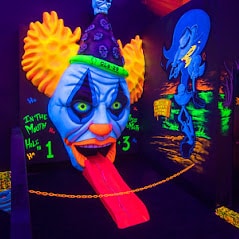 Welcome to Monster Mini Golf in Edmonton. We are excited to offer miniature golf lovers an opportunity to take their game to the next level with our unique monster-inspired 18-hole course. Our vibrant, 3D atmosphere is full of life and color that can't be found anywhere else.
No matter if you come as a family, group, or individual looking for some fun, there is something for everyone at Monster Mini Golf. Step outside the regular mini-golf experience and join us for an adventure like no other – complete with glow-in-the-dark technology, interactive characters from childhood memories passed down from generation to generation, and special effects that will have you screaming in delight.
So what are you waiting for? Get ready to put your putt-putt golf skills on display and see how they stack up against others who have already made their mark.
Family fun for all ages
Monster Mini Golf is the perfect place for your family to have some fun together. Whether it's a birthday party, neighborhood get-together, or just an afternoon of good old-fashioned family bonding, our unique 18-hole course and interactive characters will provide memorable entertainment. Let Monster Mini Golf be a part of your next treasured family memory.
Surprise your kids by booking a monster-themed birthday party at Monster Mini Golf today.
Monstrous fun for team building and date nights
Our unique experience is the perfect choice for setting the tone for a fun-filled night out with your team or significant other. With interactive characters, special features, and thrilling surprises around every corner, our exciting 18-hole course will make your next team-building event or date night an unforgettable experience. Let the monstrous fun begin.
Thrills, chills, and excitement around every corner
Our indoor black-light glow-in-the-dark mini golf course is full of thrills, chills, and surprises for our tasty…er, friendly humans of all ages. You will enjoy interacting with our fun and creative animated monsters and jamming out to the latest tunes being aired over W.I.R.D. Radio, our own in-house radio station.
Out-of-this-world arcade
Our arcade in Edmonton features classic and modern video games you know and love, with full, exciting animations, sound effects, and light shows to add an extra element of entertainment. With our extensive collection of inspiring themed arcade games, you will surely find one that fits your interests – whether it's fast-paced racing excitement or a chilled-out battle for Skee Ball domination.
You can also earn tickets to redeem prizes or go all out and try your chance with our Prize Cranes that feature a variety of monstrous prizes.
Monstrous arcade specials
Take advantage of our monstrous arcade specials that change throughout the week or that can be included with one of our mini golf packages. For instance, humans could get a free $5 arcade game card with every paid round of Monster Mini Golf.
Monster birthday parties and pop-up golf parties
Celebrate your special day with us and create a memory that will last forever. Our birthday parties come complete with unique decorations, a private room, and different package options to ensure everyone knows it is YOUR day.
If you're looking for something fun and exciting to do, try our Pop-Up Golf Parties – perfect for small family gatherings, get-togethers between friends, or a girls-only or guys-only night out.
Indoor year-round mini golf in Edmonton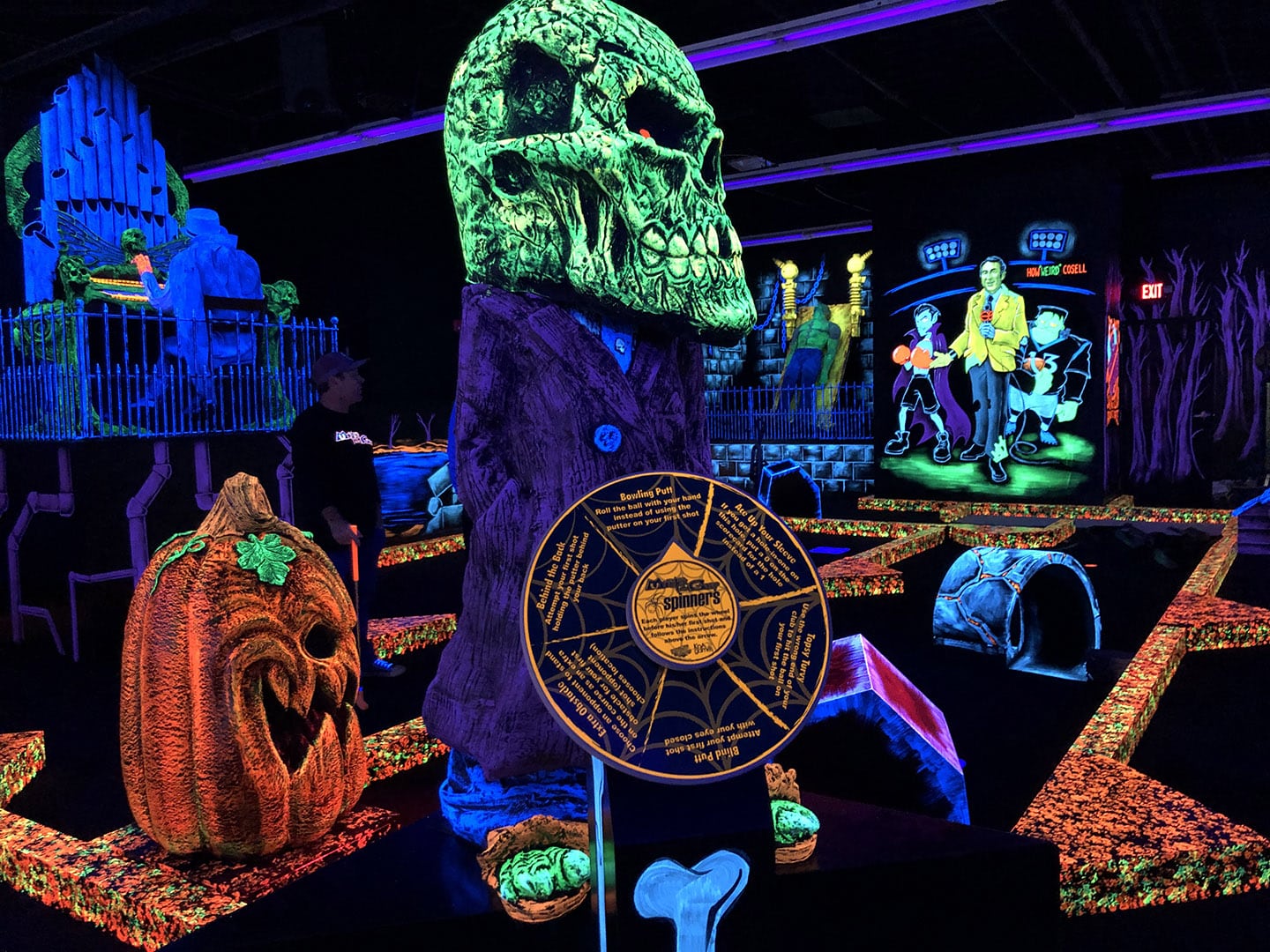 At Monster Mini Golf in Edmonton, we are committed to providing unforgettable entertainment, no matter the event or occasion. So what are you waiting for? Come hang out and have some monstrous fun with us today.
Book your birthday party, pop-up golf party, or special event now.