Monster Mini Golf
Fairfield, NJ
Location
Contact
Special Hours
Friday, 12/22: 12pm – 10pm
Christmas Eve: 11am – 5pm
Christmas Day: Closed
Tues 12/26 – Thurs 12/28: 12pm – 9pm
Friday, 12/29: 12pm – 10pm
New Year's Eve: 12pm – 6pm
New Year's Day: 12pm – 9pm
Regular Hours
Monday - Thursday

:

2pm - 9pm

Friday

:

2pm - 10pm

Saturday

:

12pm - 10pm

Sunday

:

12pm - 8pm
Pricing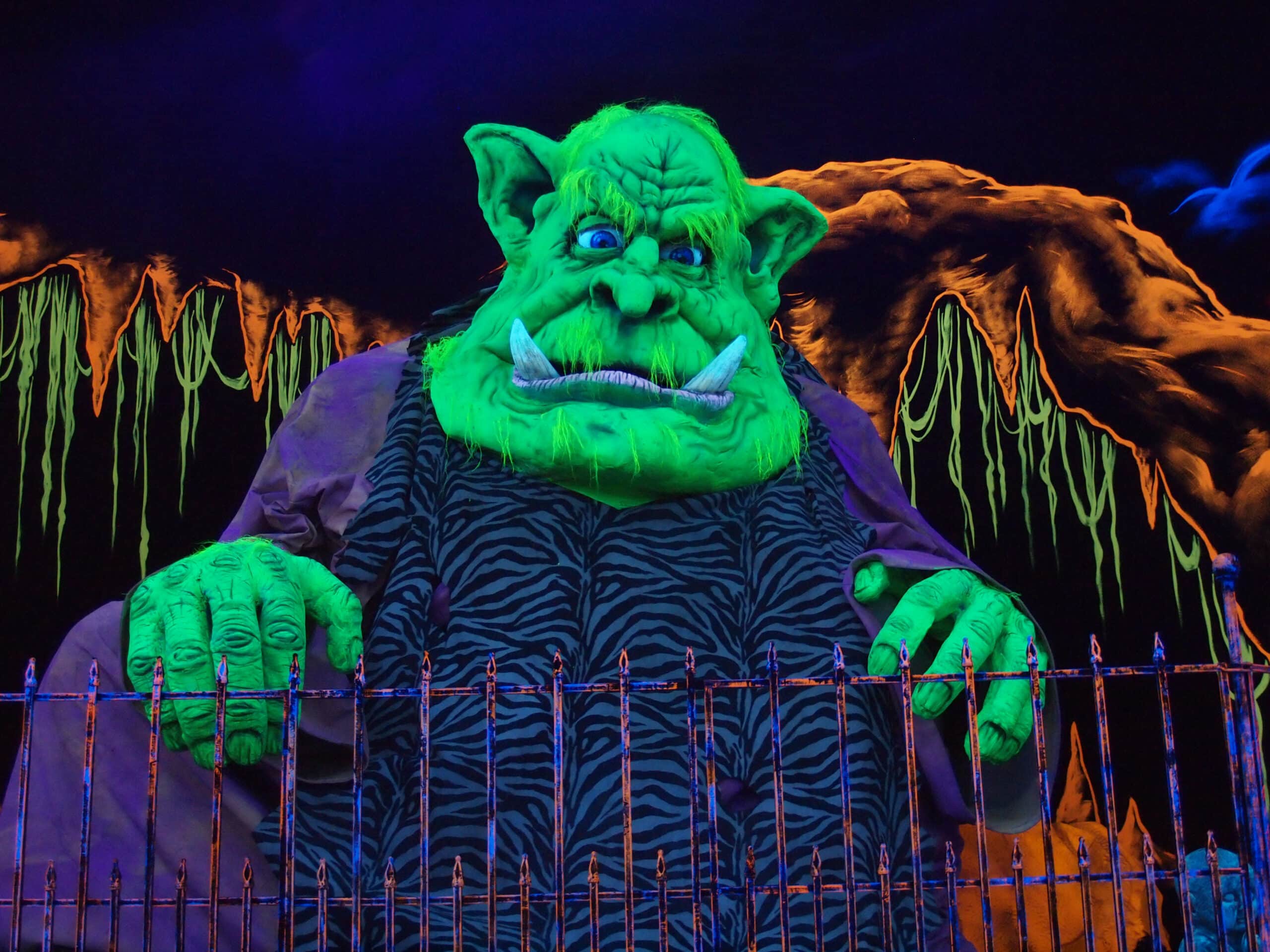 attractions pricing
MINI GOLF

Little Monsters – $13.00
Big Monsters – $14.00
Seniors, Military, EMT, First Responders, College Students – $11.00 (With valid ID)

VIRTUAL REALITY

KONG VIRTUAL REALITY – $5.00 per game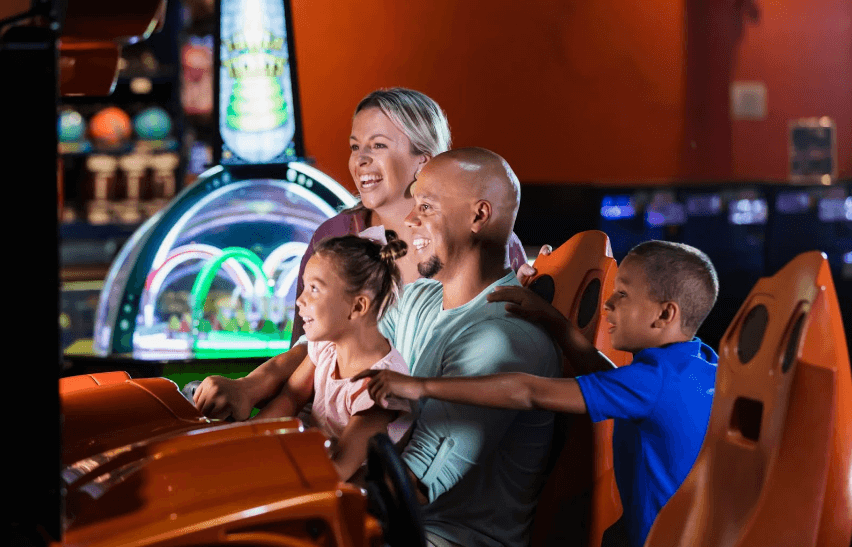 Attraction Combinations
Purchase Attractions Online
Looking to pre-purchase Attractions Combinations or Arcade Game Play before you head up for fun? We've got you covered!
Our Monsters are Social!
Follow us on social media today in order to stay connected to all deal, events and updates!
Join the club and stay connected!!
Join our Email Club today and receive up to 40% OFF your first visit!
Attractions at Monster Mini Golf Fairfield, nj
Embark on a Hair-Raising Adventure at Monster Mini Golf in Fairfield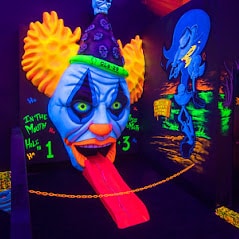 Ready for an adventure that's out of this world? Look no further! Strap on your golf shoes, grab a club and dive into the thrilling world of Monster Mini Golf in Fairfield, NJ.
Our indoor mini golf haven is not your ordinary putt-putt course. It's a magical blend of friendly ghouls and intriguing challenges that will keep you on your toes.
So, come on down, bring a friend, and get ready to have some hair-raising fun. We can't wait to see you at Monster Mini Golf in Fairfield, NJ!
Head over to Monster Mini Golf in Fairfield, New Jersey, for a ghoulishly good time.
Attractions at Monster Mini Golf in Fairfield
Who said it's all about mini golf? At Monster Mini Golf, we're serving up a smorgasbord of fun-filled attractions that go beyond the greens. So come on over and make a day of it!
Play in the monstrous gaming arcade
Once you've had your fill of our spooktacular glow-in-the-dark mini golf, why not venture into our ghoulishly delightful arcade?
Our arcade is packed with a monstrous array of games that tickle the fancy of both the young and the young at heart. We're talking state-of-the-art gaming technology mixed with those nostalgic classics that never go out of style.
So if you're ever wondering, "What are the best arcades near me?" You can stop your search because Monster Mini Golf in Fairfield has it all.
Games for kids
For the little monsters, we've got games like Jurassic Park, Spongebob Squarepants, Big Bass Wheel, and Down-a-Clown. They'll be busy racking up prize tickets faster than a vampire bat in flight — and the more they collect, the bigger the bounty!
Adult gaming options
And for those who are kids at heart, we've got all-time favorites like Skee Ball, Glow Air Hockey, and Basketball Hoops. Challenge your friends to beat your high score, and gather your own stash of prize tickets.
Step into another world with our virtual reality system
Dive into a different dimension with Monster Mini Golf's virtual reality (VR) attractions. Our cutting-edge VR technology immerses you into a simulated environment, delivering an unparalleled interactive experience.
Here's a quick rundown of what our VR offerings entail:
Understanding virtual reality: VR is a software-created artificial environment that engages your senses, making you feel like you're in a completely different world
About VR gaming centers: These are hubs for virtual experiences where you can explore games using advanced equipment like headsets and motion controllers
VR arcades for everyone: Regardless of age, everyone can enjoy our VR arcade. It's perfect for family outings or date nights.
So next time you're thinking, "I want to try out virtual reality near me," our VR Arcade in Fairfield, NJ, is the perfect destination.
Come for family fun or birthday parties
Monster Mini Golf in Fairfield is also a great place to host special events, like birthdays and family reunions. We offer packages that cater to large groups planning a day of fun activities.
Throw a monster-themed party at Monster Mini Golf
Transform your everyday events into unforgettable adventures at Monster Mini Golf in Fairfield, NJ! Our uniquely entertaining venue is perfect for any special occasion.
Picture birthdays brimming with glowing mini golf, riveting VR adventures, or school outings that combine education with fun.
Make fundraising exciting with charity golf games, add a dash of whimsy to pre-nuptial celebrations, and turn family reunions into cherished days filled with laughter.
Create lasting memories at Monster Mini Golf.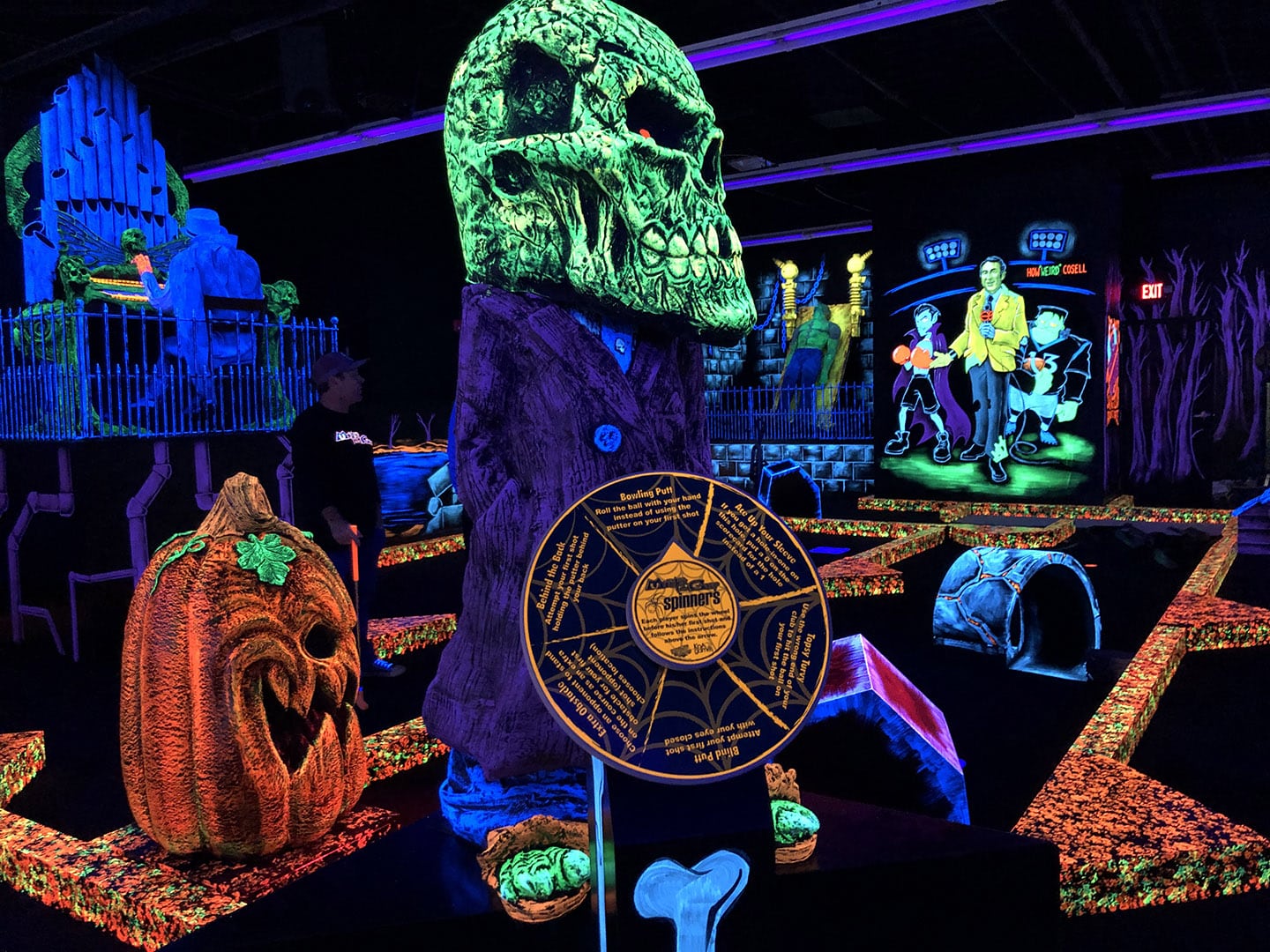 Plan your visit to Monster Mini Golf today!
Putt-putting through the shadowy corridors of our haunted mini golf course is an experience you won't soon forget.
Sources:
Mini Golf Fundraiser.Sheldon, R. (2022). virtual reality.