Monster Mini Golf
Paramus, NJ
Location
Contact
Special Hours
Tuesday, 12/12: Early Closing at 7pm
Friday, 12/22: 12pm – 10pm
Christmas Eve: 11am – 5pm
Christmas Day: Closed
Tues 12/26 – Thurs 12/28: 12pm – 9pm
Friday, 12/29: 12pm – 10pm
New Year's Eve: 12pm – 6pm
New Year's Day: 12pm – 9pm
Hours
Monday - Thursday

:

2pm - 9pm

Friday

:

2pm - 10pm

Saturday

:

12pm - 10pm

Sunday

:

12pm - 8pm
Pricing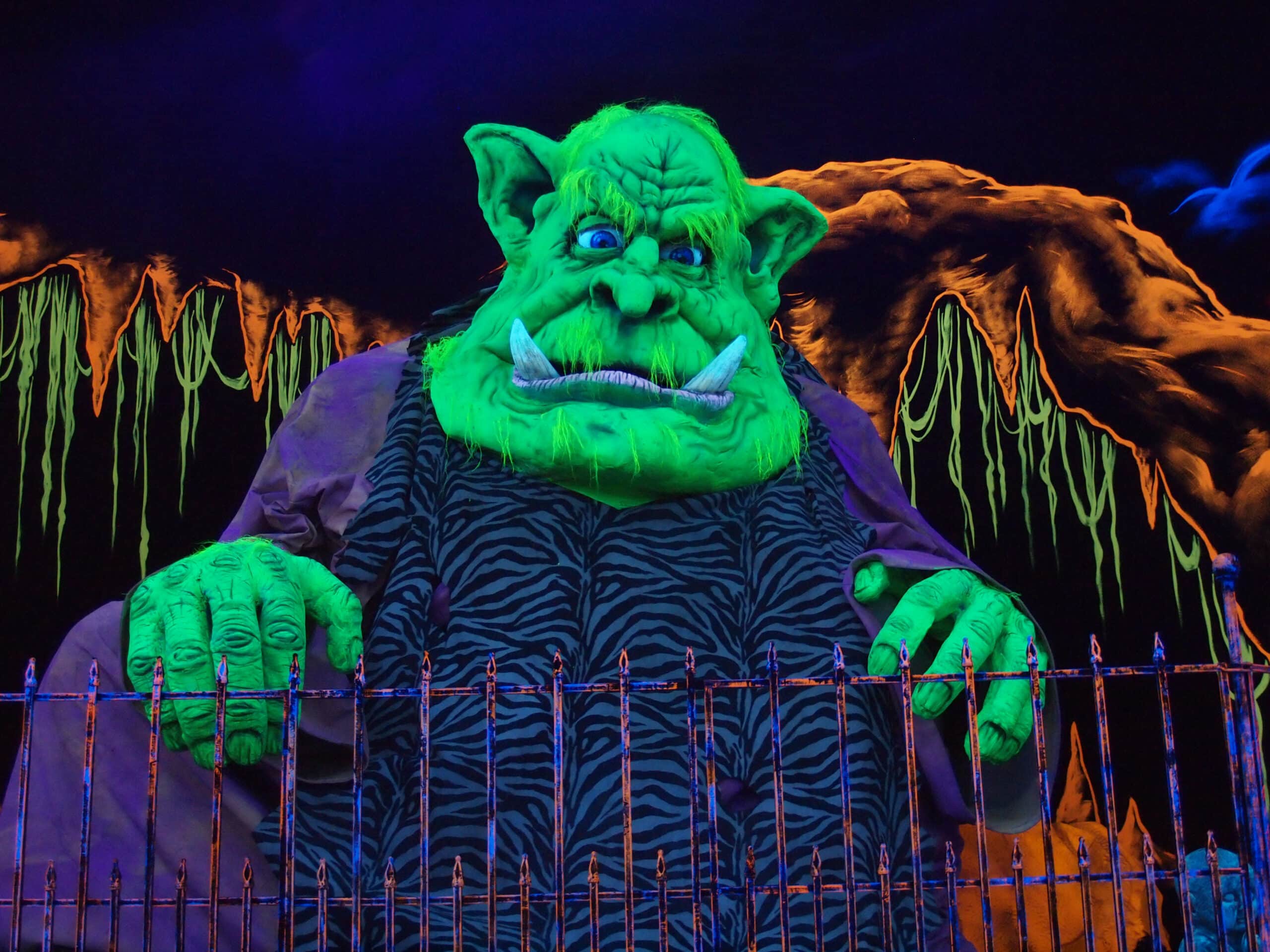 ATTRACTIONS pricing
MINI GOLF

Little Monsters – $13.00
Big Monsters – $14.00
Seniors, Military, EMT, First Responders, College Students – $11.00 (With valid ID)

MINI BOWLING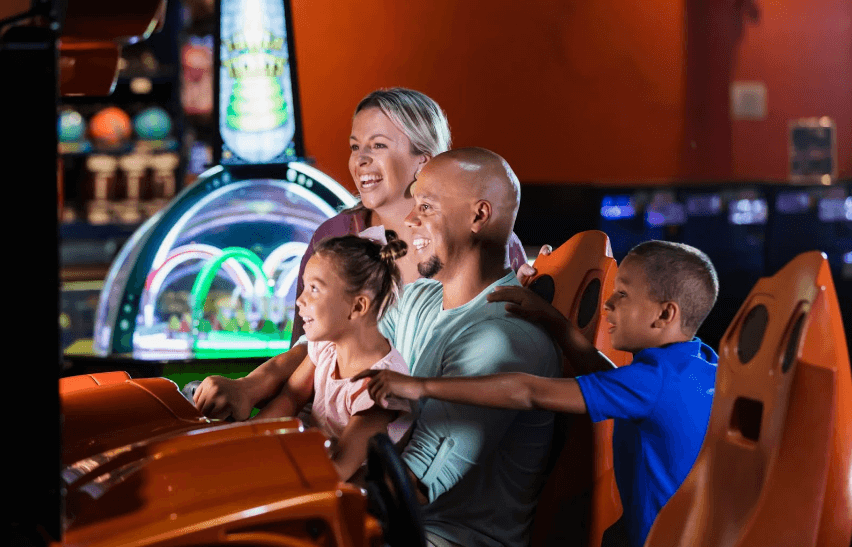 ATTRACTIONs Combinations
Purchase Attractions Online
Looking to pre-purchase Attractions Combinations or Arcade Game Play before you head up for fun? We've got you covered!
Our Monsters are Social!
Follow us on social media today in order to stay connected to all deal, events and updates!
Join the club and stay connected!!
Join our Email Club today and receive up to 40% OFF your first visit!
Paramus, NJ MONSTER MINI GOLF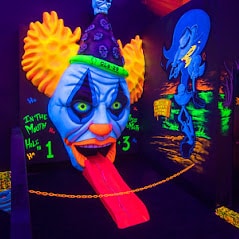 Get ready to embark on an exciting adventure that will put your mini golf skills to the test. Monster Mini Golf in Paramus, NJ is a vibrant entertainment center that offers a thrilling combination of mini golf, arcade games, and bowling, making us the perfect destination for birthday parties, group events, and field trips. Strap on your adventure boots as we take you on a journey through the various attractions and experiences that Monster Mini Golf in Paramus has to offer!
Monster Mini Golf — A monster-infested adventure
Enter a world where fluorescent monsters come alive and spooky obstacles await your every swing. Monster Mini Golf boasts a creatively designed 18-hole glow-in-the-dark mini golf course that will leave you awe-inspired at every turn. As you make your way through the monster-infested landscape, expect thrilling challenges, unexpected twists, and plenty of laughs. Engage in friendly competitions or opt for solo play, but beware, the colorful creatures will keep you on your toes until that final victorious putt!
In search of a corporate venue, a place to host a birthday party, or a fun field trip destination? Look no further than Monster Mini Golf in Paramus. Contact us today!
Arcade — A gamer's oasis
Once you've conquered the mini golf course, get ready to unleash your inner gamer at the arcade. Monster Mini Golf in Paramus offers a wide variety of state-of-the-art arcade games that guarantee hours of exhilarating fun. From classic pinball machines to high-tech gaming experiences, there's something that caters to all.
Bowling — Strikes, spares, and nonstop fun
Looking to hit lanes and land some strikes? Monster Mini Golf's bowling alley is a must-visit attraction for visitors of all ages. Located conveniently within our facility, our fully equipped bowling area provides an immersive and entertaining experience. With comfortable lanes, funky lighting, and upbeat music, you're in for an unforgettable bowling adventure. Challenge your friends, family, or colleagues to a friendly game or engage in some healthy competition during a group event. Monster-themed decorations and expert staff enhance the ambiance, ensuring that every moment spent in the bowling alley is brimming with joy and excitement.
Special events
Monster Mini Golf in Paramus is expertly equipped for every occasion. Our friendly and enthusiastic staff are prepared to ensure that no matter the event, you will have everything you need to create an experience worth talking about.
Birthday parties
Monster Mini Golf birthday parties are unparalleled entertainment. Our attentive and detail-oriented staff help shoulder some of the burden that comes with hosting a birthday bash. Monster Mini Golf in Paramus offers several different party packages that cater to your needs for a monstrously good price.
Group events
Our professionals at Monster Mini Golf understand that no two events are the same. We offer personalized event planning services, ensuring that your group's gathering is tailored to perfection. With our extensive experience and attention to detail, we are equipped to handle events of any size. From arranging group activities to remembering the small details, our Monster Mini Golf team goes above and beyond to make your event extraordinary.
Field trips
Our wondrous fusion of glowing monsters and exhilarating mini golf guarantees an out-of-this-world experience for both children and adults. Nestled within our vibrant, black-lit environment, each course offers an otherworldly ambiance that transports you into a fantastical abyss. These wondrous features make Monster Mini Golf in Paramus the ultimate field trip destination for all. Students and teachers alike will leave here with a smile and fun-filled memories.
Contact us today and explore how Monster Mini Golf can turn any event from dull and drab to vibrant and invigorating!
Have a monstrously good time
Monster Mini Golf in Paramus, NJ is the perfect destination for a memorable party, a thrilling group event, or a unique field trip. Our fantastical mini golf course, captivating arcade games, and enthralling bowling experience offer a diverse range of attractions for everyone to enjoy. Brace yourself for a monstrously good time full of fierce competition and friendly fun. Monster Mini Golf is where memories are made, laughter resounds, and excitement never ends!